This past weekend I was lucky to head to western Pennsylvania with a great friend from college to visit his family, friends, and a local town's annual Ice Fest. Ligonier, PA, located about an hour east of Pittsburgh and nestled in the beautiful Laurel Highlands, has been dubbed by Travel Awaits as one of the "11 Pennsylvania Towns That Feel Like You're In A Hallmark Christmas Movie". With its history including the French & Indian War (Fort Ligonier), timber production, and coal mining, this small-town winter festival showcases over 50 large hand-carved ice sculptures. Especially beautiful are the evenings, where positioned in and around the town center (Diamond Park) gazebo, the trees and ice sculptures are lit with thousands of lights.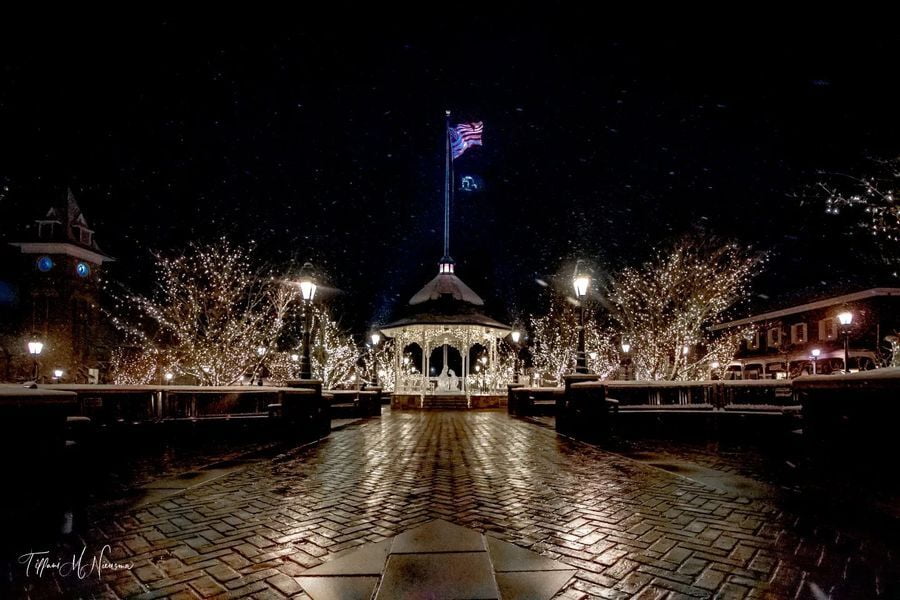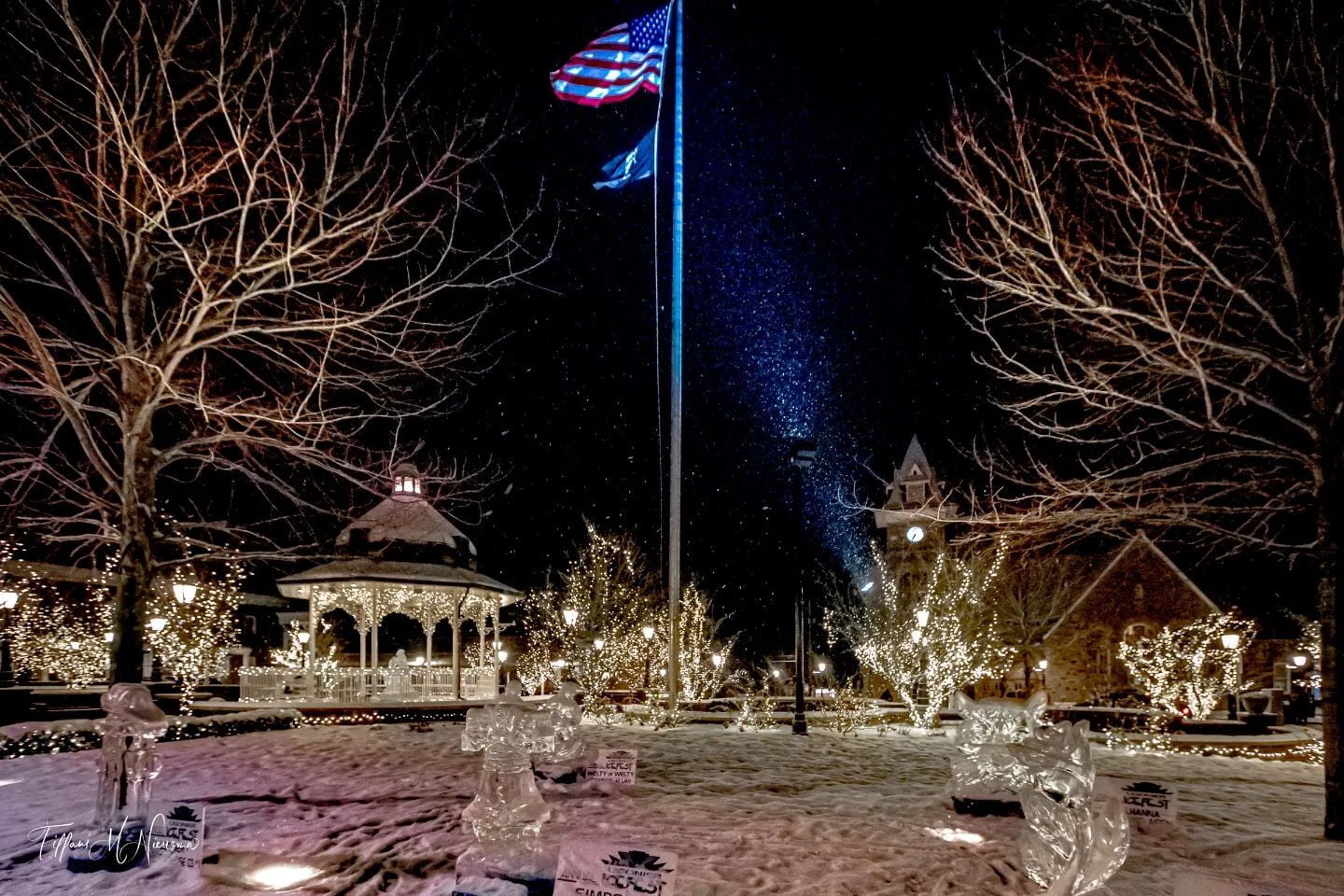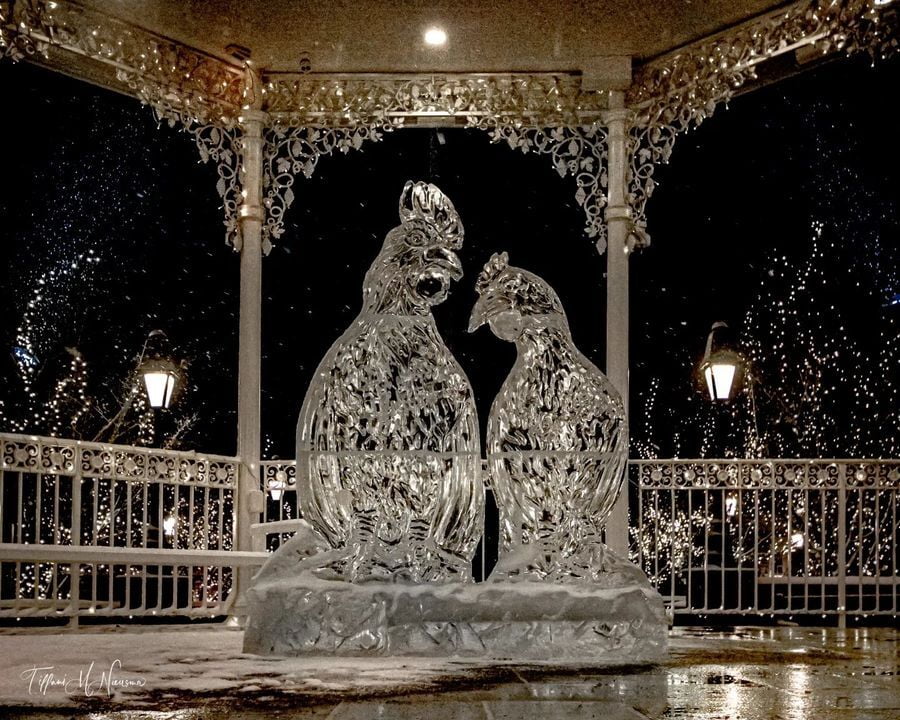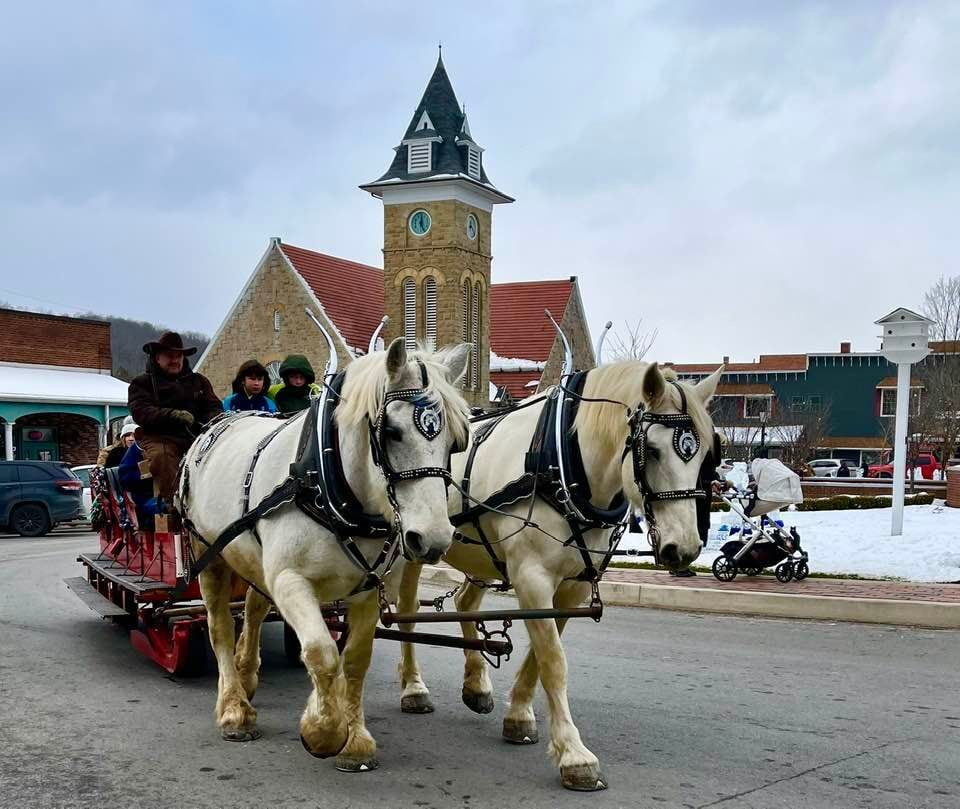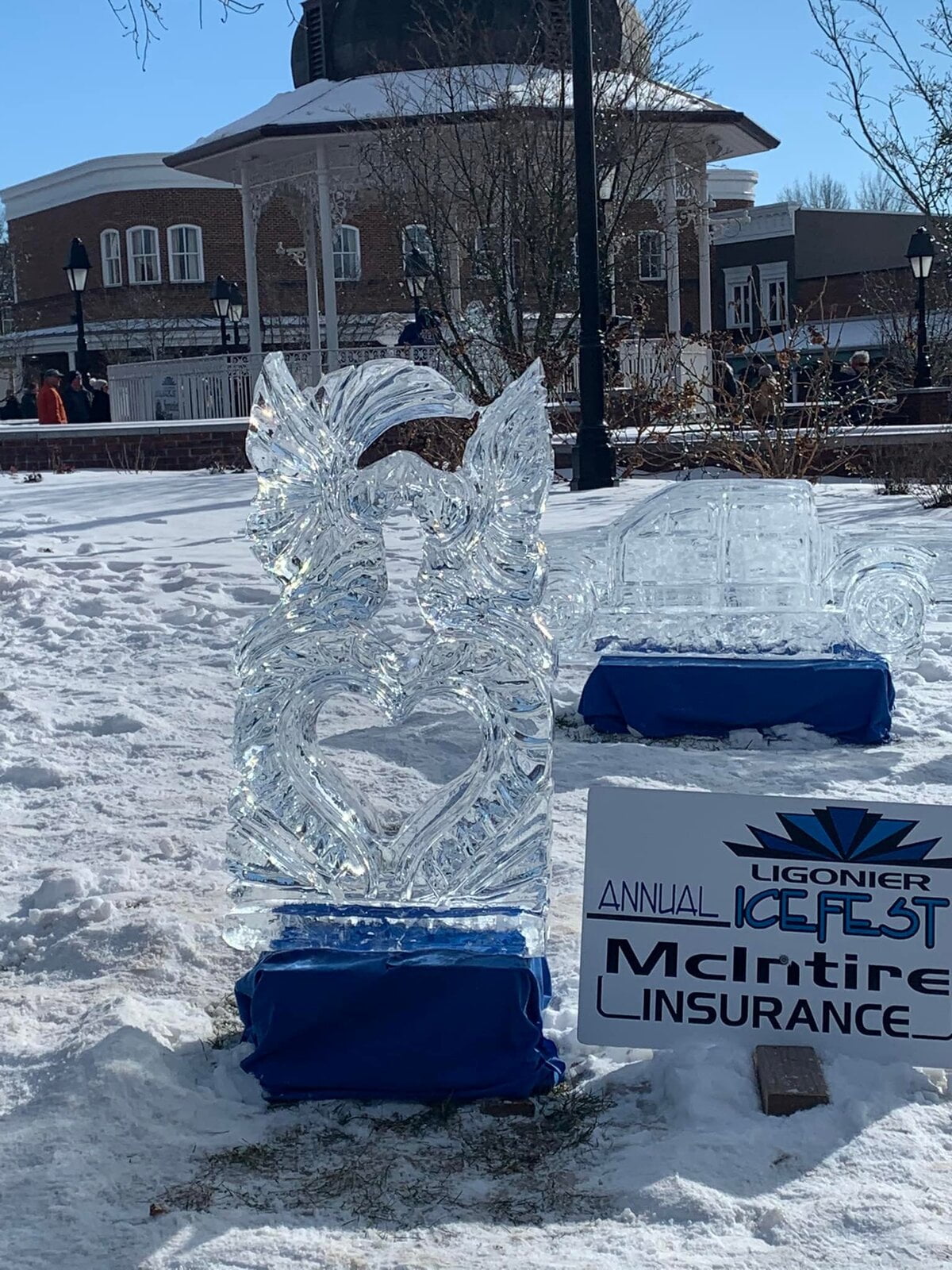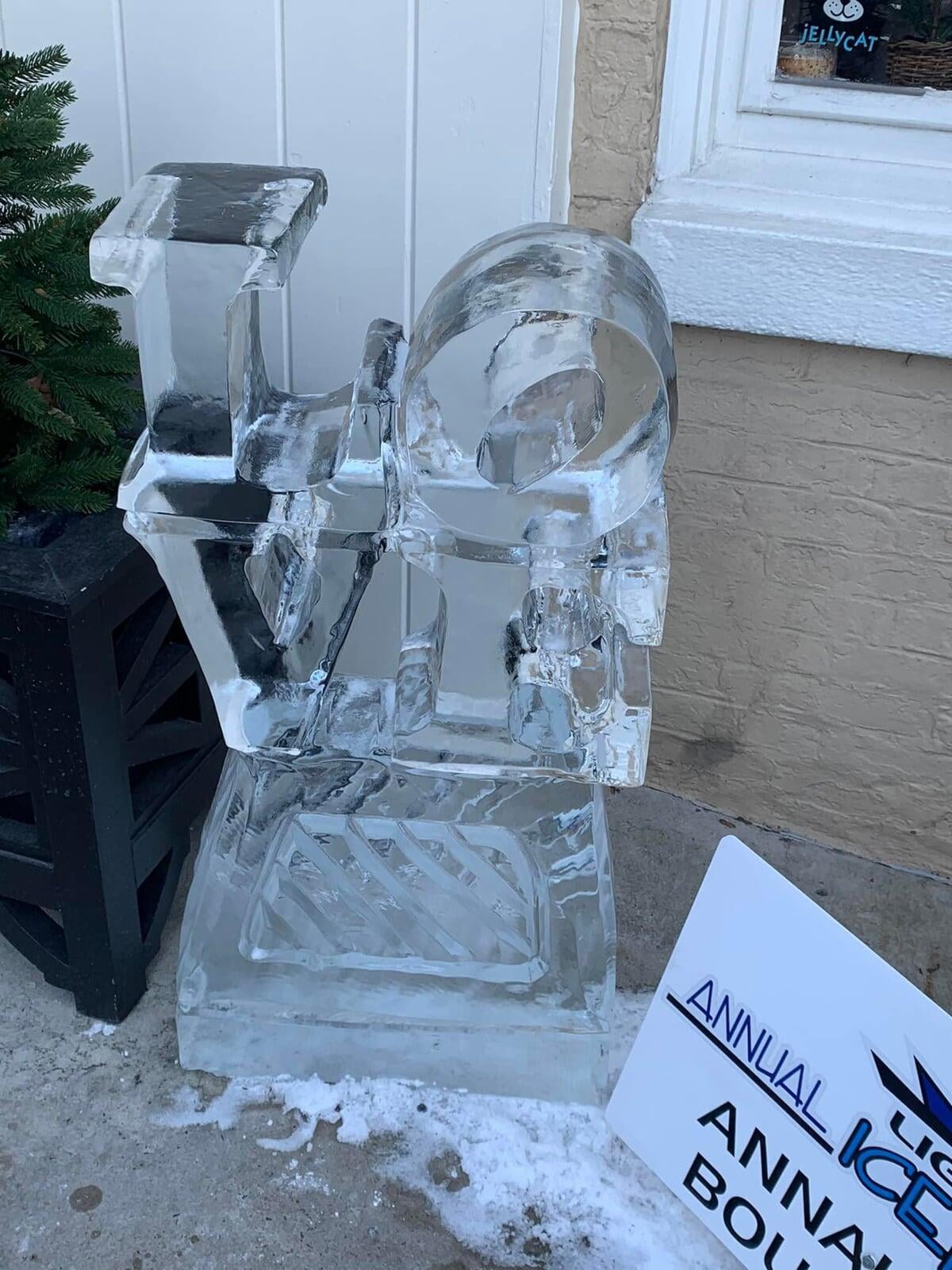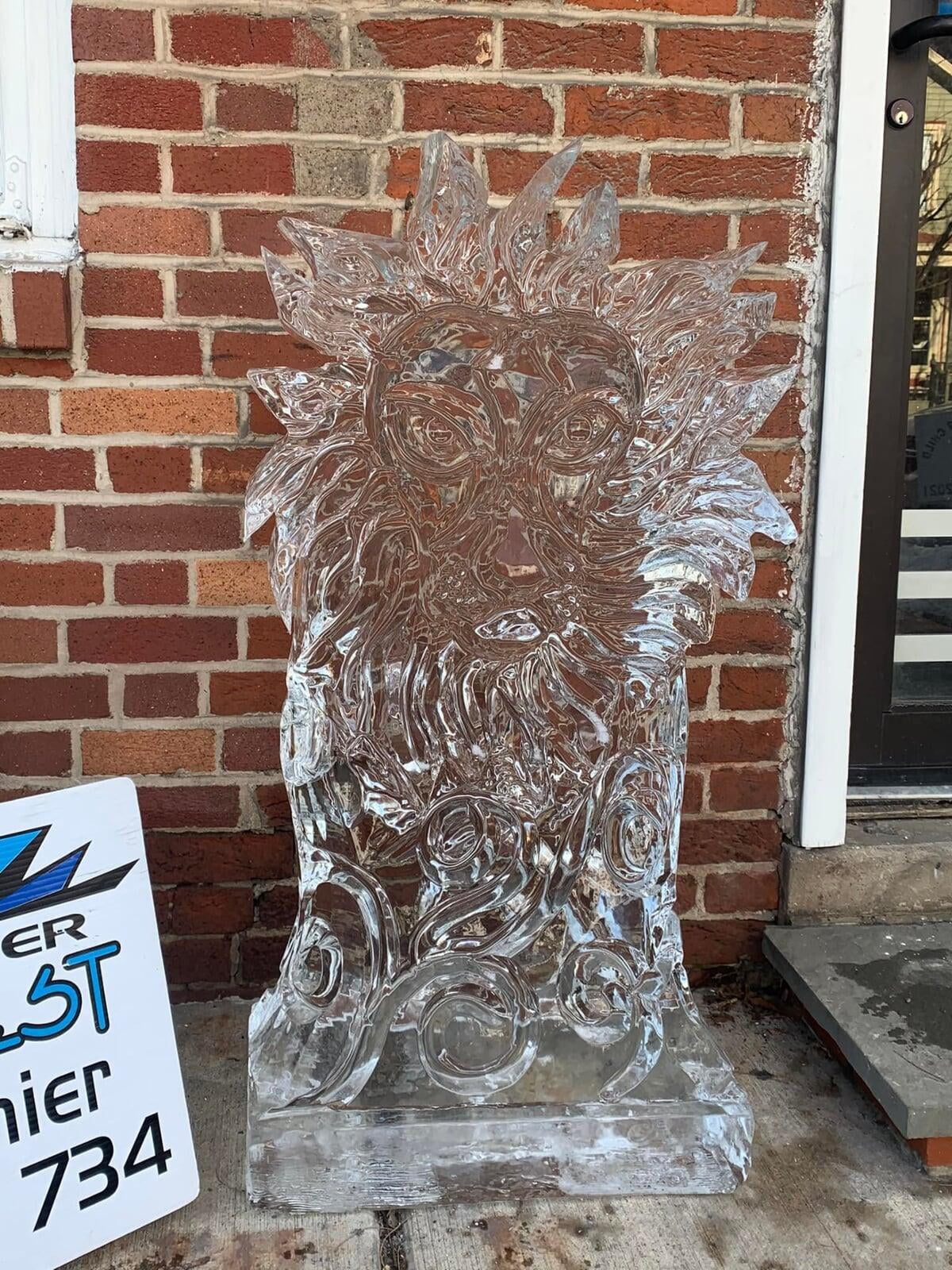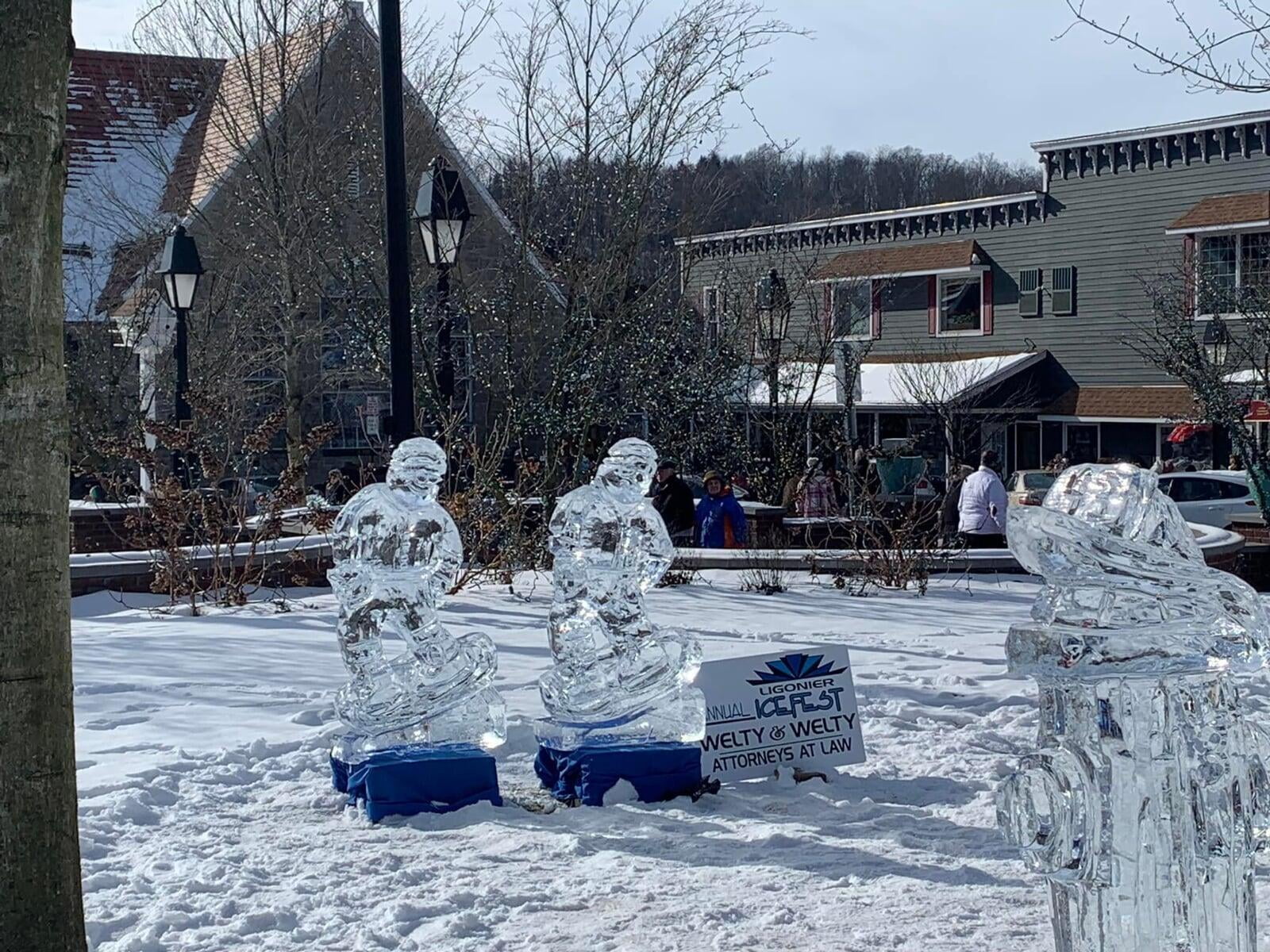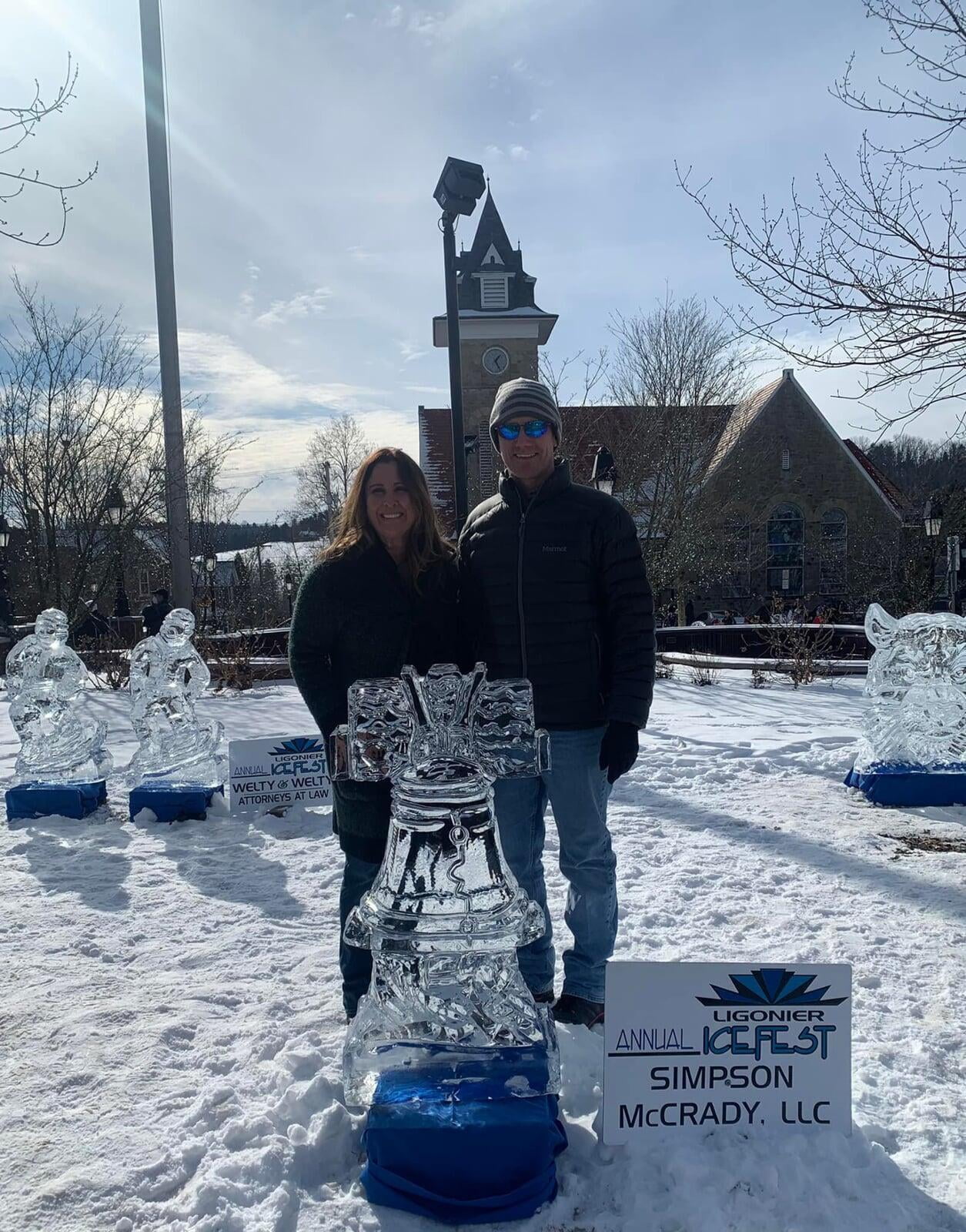 The other highlights of this town and festival were the adorable boutiques, Hanson's kettle corn, horse-drawn carriage rides, and local eateries. With the temperatures dipping into the minus Fahrenheit range, hot beverages were a must! Lucky for us, we also stopped by a local distillery, Chicken Hill. With many corn shine flavors to choose from, the best was an apple pie variety that was used to make a hot apple cider. It was perfect for the sub-zero temperatures! So next time you are in the mood for a warm toasty beverage on a freezing night, grab some apple pie moonshine from your local beverage store (or click the link above to support a small local Pennsylvania business). Try the recipe below, as used by the Chicken Hill distillery.
-40 ounces apple juice or apple cider
-16 ounces of apple pie moonshine
-6 teaspoons of apple cider spice. I purchased what they used in their recipe, Aspen Mulling Cider Spice (can also be purchased on Amazon.com). You can probably also substitute a Pumpkin Pie spice as well.
-whipped cream for topping
In a pan, heat the apple juice (or cider) and add the spices, stirring until they dissolve. Next add the apple pie moonshine and continue to heat without boiling (to avoid evaporating the alcohol). Pour into a heat-safe mug or glass. Top with whipped cream and enjoy!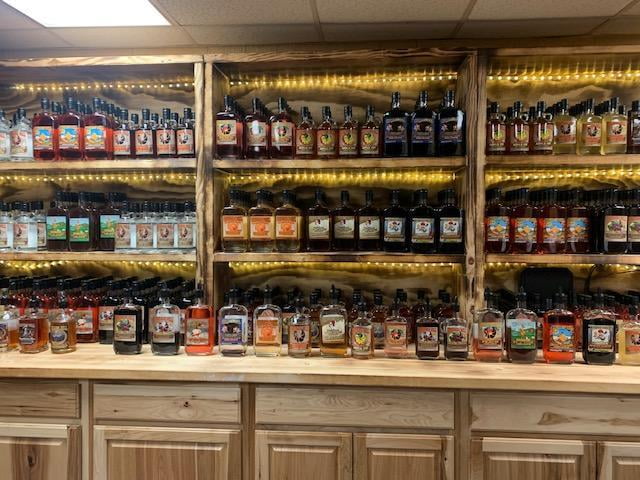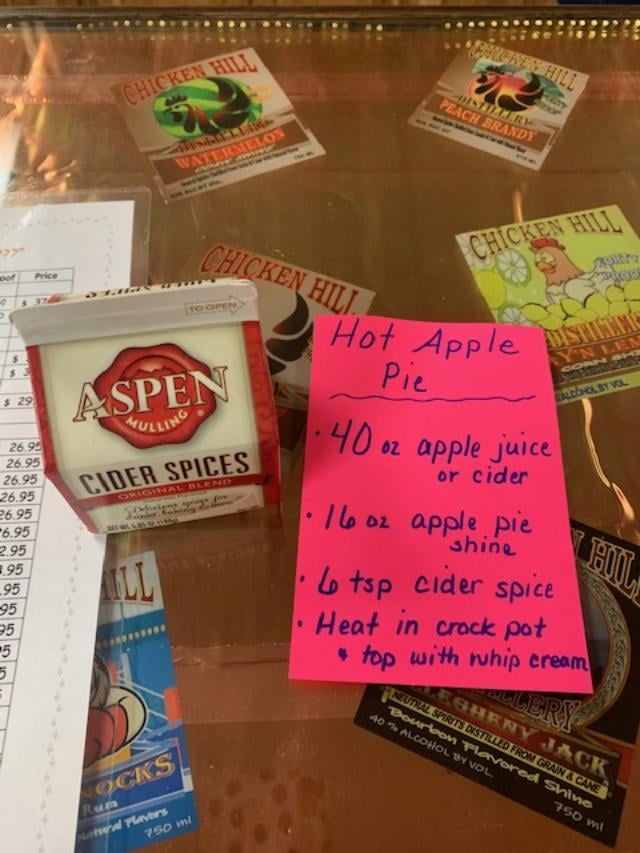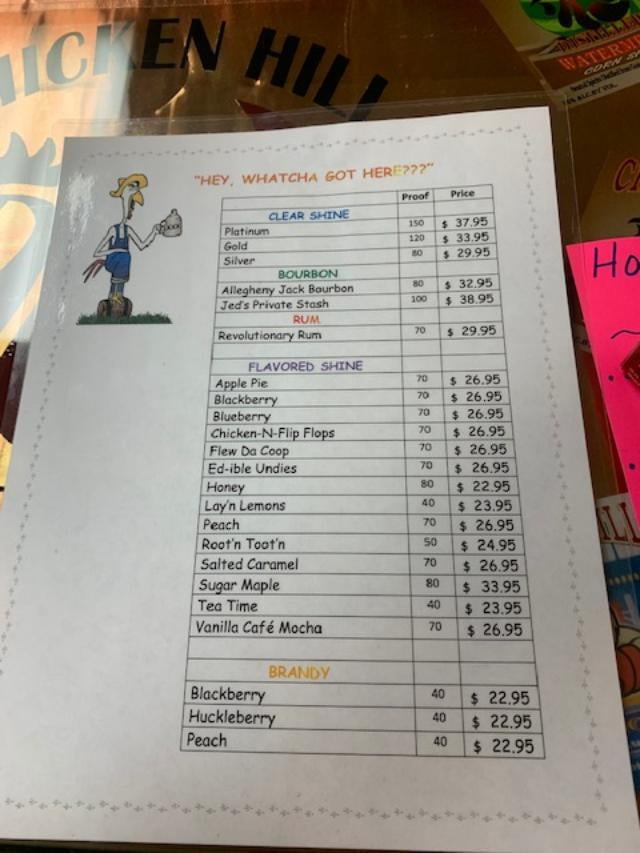 Until the next blog…..
Saluti!
Xoxo -Lisa.