As much as I want to say chocolate and red wine, I know this may not be the most popular answer.........
According to a poll by Forbes Magazine, working moms want 3 things:
1) Flexibility:
This was 70% of the vote in this poll. Not all careers have the ability to function completely remote, but when we get creative enough, we can find our own flexibility.
You would assume that because I am a Physician Assistant that my only option would be to offer direct patient care, driving into work to an office or hospital filled with patients. But, with continually evolving technology and the recent pandemic that has quarantined everyone, remote work has become substantially more commonplace. In my case, I function as a full-time medical director for a global health insurance company, I am a part-time editor for a company that developed a clinical reference tool, and I am also functioning as a part-time hospitalist PA. All of these positions are remote from my home. The flexibility that comes from working at home is so important to me, especially as a single working mom. While I do miss seeing my former colleagues in person, I don't miss the day-to-day rat race I felt like I was living. Now I can work anywhere there is a Wi-Fi connection.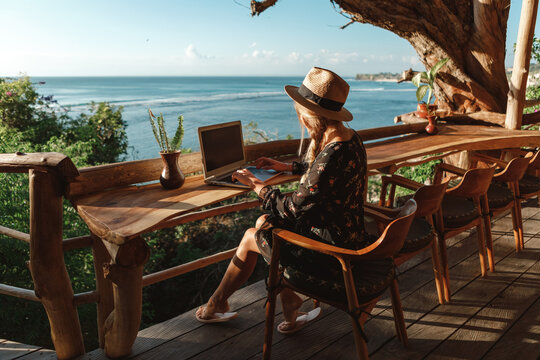 If you are in search of a "work-from-home"/remote/telecommute job, all you have to do is enter "remote" after your job title in any of the career search engines. www.virtualvocations.com is another great employment site that only lists remote/telecommute positions. While this site requires a membership to see the full details of the individual jobs (including applying for the position), you are able to see the job title listed without a membership. So, if you find a job title that piques your interest, you can just google the job title they list, and it will likely pop up on another job search engine that is free.
2) Strong Benefits:
Healthcare, retirement savings (with a corporate match), adequate time off, and even tuition assistance are all benefits that a strong company will provide. Be a self-advocate and negotiate for these things. You are WORTH it!
3) An Understanding Boss or Business Partner:
This goes without saying. An understanding boss makes life so much easier. As an employer, you want to make sure your employees are providing quality service in exchange for their wages. As an employee, you want to feel valued. The most loyal employees ever are working moms with good bosses. Let us not forget that when 5:01pm rolls around, our minds will automatically be with our kids. So, let's try and allow for adequate work-life balance without the micromanaging that causes undue stress.

Xoxo -Lisa