We all have those moments when the passive aggressive police come out and try to get under your skin. Remember: passive-aggressive behavior is driven by the feeling of being powerless. Don't feed into it because it will only encourage their behavior. It gives them what they want—to feel powerful and in control. A smile and a direct answer can shut them down.
If you have a career and have been blessed with the gift of motherhood, you can easily say you figure a way to manage it all. It's not always a bouquet of roses, but that being said, it still stings when negative people ask questions that they know are hurtful. So here are my top 5 most annoying questions posed to working moms, asked by the most passive aggressive individuals on the planet, and how a strong independent and career-focused mom can answer them:
1) Why don't you just stay at home and let the man work?
This is my favorite, and it is almost always asked by a stay-at-home mom. I have NEVER had a male friend ask me this question and I have never had another working mom ask me this question.
My reply: "Because I worked my ass off to get where I am in my career, I am proud of what I do, it allows me to open doors for my daughter I otherwise wouldn't have been able to open, and it makes me feel good!" While my daughter may not appreciate that I am seemingly "always working", she sure doesn't seem to mind the European vacations and the twice-yearly trips to Walt Disney World.

Ladies, we aren't living in the 1950s anymore, and if you still have those ideals in your head, please by all means, keep them to yourself. If you are lucky enough to stay at home, it is truly a gift, but for most of the population, it is not feasible. In 2020, 77.5% of American-employed mothers with children ages 0-17 worked full-time. In China, the retirement age for women is mandatory at age 50 (for blue-collar workers) and age 55 (white-collar workers). They are expected to care for their grandchildren so the mothers can resume work full-time.

2) Do you think it's selfish you only had one child?
Please do not EVER ask any mother this question. Many times, it's assumed a working mom only has one child out of a selfish need. For many, it's for a variety of other reasons such as medical issues preventing another safe pregnancy, divorce, or maybe severe post-partum depression. (In my particular case it was all 3.) Do NOT assume a working mom with one child isn't having more due to career goals and aspirations, and frankly, it's nobody's business. They shouldn't be asking this question in the first place.
3) How are you happy with all of this work?
For me, I can't sit still. I need to be busy, so I might as well get paid for my overactive brain. At present, I'm a mom to one human child, a feline child, and a canine child. I also work full-time for a global health insurance company and I'm a medical editor for DynaMed, who in 2022, was named the top-performing point-of-care clinical reference tool for clinical decision support. I also do medical-legal consulting, work part-time as a hospitalist PA for the University of Pennsylvania Healthcare system, and am adjunct faculty for West Chester University's PA program, in addition to running both The Working Mom, LLC and Clapperboard Consulting, LLC, with my best friend and business partner Adrienne.
My answer: I love the variety. I get bored pretty easily, so if I'm not actively moving, I need to be writing, scheduling, or planning. I am also happiest when my daughter is happy. As a single working mom, she doesn't hear the words "no" too often (just often enough to keep her grounded), but I am confident when she is an adult she will look back and say she had everything she wanted, needed, and then some.
4) Why have kids in the first place?
Yes, someone actually asked me this question as I was juggling my laptop and my daughter while boarding a plane.
My answer: "Do you have kids?" The man answered "Yes". I replied, "Do you love them?" And he nodded yes. "Then you have your answer". Then I happily got her settled into her seat with a juice box, her iPad, and a bag of pretzels while I finished up a consultation. Working remotely allows me to take my daughter wherever I go.
My long answer: Because I can. Because I also found a career-path that allows for work-life balance. But most importantly, because I couldn't live a fulfilled life without my daughter. I have too much love to give. I really wish people would understand that there is more to being a mom than just raising children and doing housework.
5) Are you really ok with strangers raising your child?
Now this is just plain ignorant. I have also been asked this question. When I was full-time vascular surgery, and when our daughter was born, we were privileged enough to hire in-home childcare. Sara, who is like family, and was lovingly re-named "Yaya" by Maggie, cared for her while we worked. At age 3, we then transitioned her to daycare for better socialization. Those kids she met at age 3 are still some of her best friends today. They still attend summer camps together. She always had a variety of things to do at school and was always happy. As long as she was happy, I was happy. So, to answer this question: Yes. It takes a village. And I'm comfortable enough in my own skin to admit when I need help.
My one tip to help balance it all is to keep a schedule. Schedule everyone and everything. Life with many responsibilities can become chaotic so fast, so the better organized you are, the less hectic it will be. My paper bound planner is my best friend. :)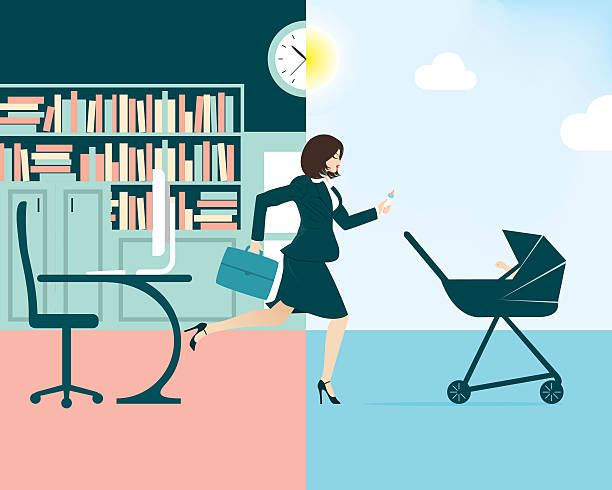 Xoxo -Lisa