Tuesday Treats!
Lately I've been cooking pork. I made the pork dumplings for the wonton soup and I also recently made a pork fried rice, but there is something delicious about a bone-in pork chop as well. This is a 1-pot meal, except for any side dishes you wish to serve with it. For this meal, I simply steamed some broccoli for the side. It's delicious and the entire meal can be made in less than 30 minutes......
Ingredients
*2 tablespoons of olive oil
*4 bone-in pork chops
*6 tablespoons of butter
*1 tablespoon of Dijon mustard (I used Grey Poupon)
*1 pound of mushrooms, sliced (I used a variety including Baby Bella, Shiitake, and Oyster mushrooms)
*3 garlic cloves, minced
*2 tablespoons of fresh thyme, minced
*1 lemon
*1 cup of dry white cooking wine (I used Sauvignon blanc)
*1 cup of heavy cream
*Salt & black pepper to taste
Use a cast iron skillet if you have one. Heat the skillet and the olive oil on medium-high until wisps of steam start to appear from the oil. Salt and pepper each side of the pork chops and fry them 3 minutes on each side, then flip back and forth to make sure the internal temperature of the pork is 160 degrees Fahrenheit. After the pork is cooked, place the pork chops in a dish and set aside. Add butter to the skillet, decrease the heat to medium and add the mushrooms. Cook for 5 minutes until the mushrooms have cooked through. Next add the garlic and cook for an additional minute. Next, stir in the white wine and the thyme. Simmer until the sauce has reduced by about half. Next add the heavy cream and Dijon mustard. Bring to a light simmer and then add the pork chops back to the pan. Gently squeeze just a bit of the lemon overtop of the skillet, stir, and add salt and pepper to taste. Turn off the heat and serve.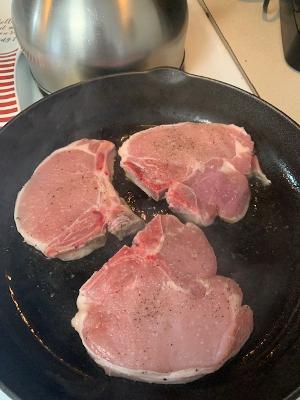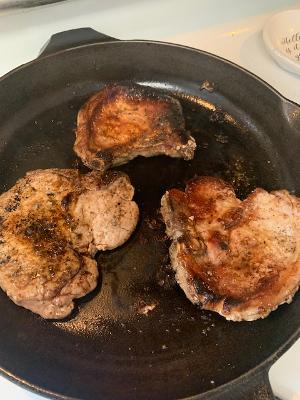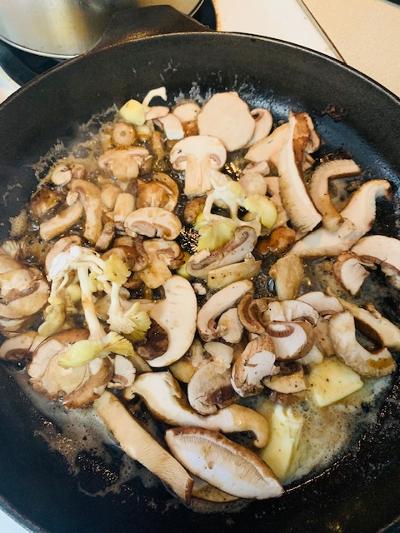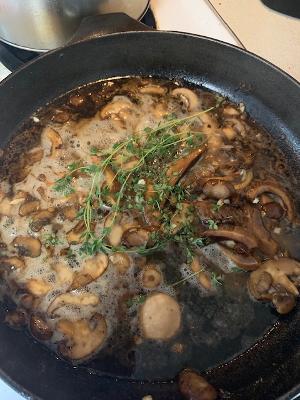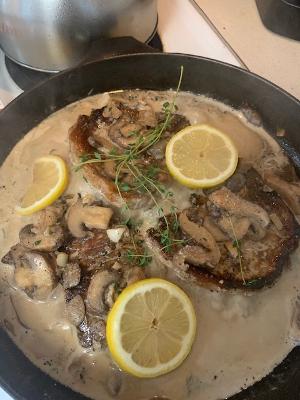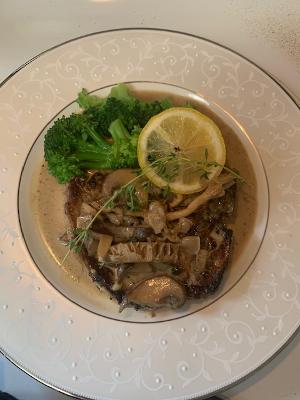 Plate the pork chops with the mushrooms on top and serve with your favorite side dish (can be veggies, pasta, or rice)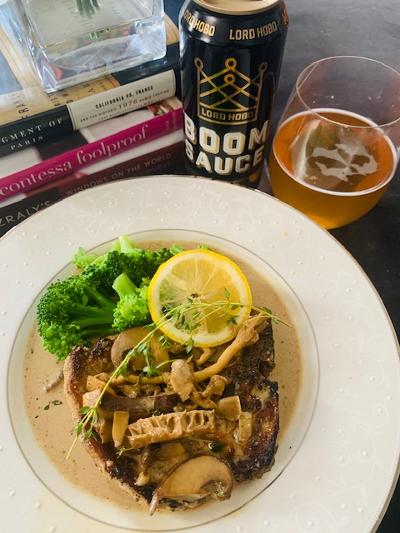 I also paired this dish with a delicious Lord Hobo Boom Sauce (Double IPA). It would also be paired well with a white wine or a Pinot Noir.
I hope you enjoy this dish!
Mangia!
Xoxo- Lisa