Jazz'd up Mac & Cheese

My first Working Mom Life Hack
Preheat an oven to 350 degrees Fahrenheit.
Place prepared Mac-N-Cheese in an oven safe casserole dish.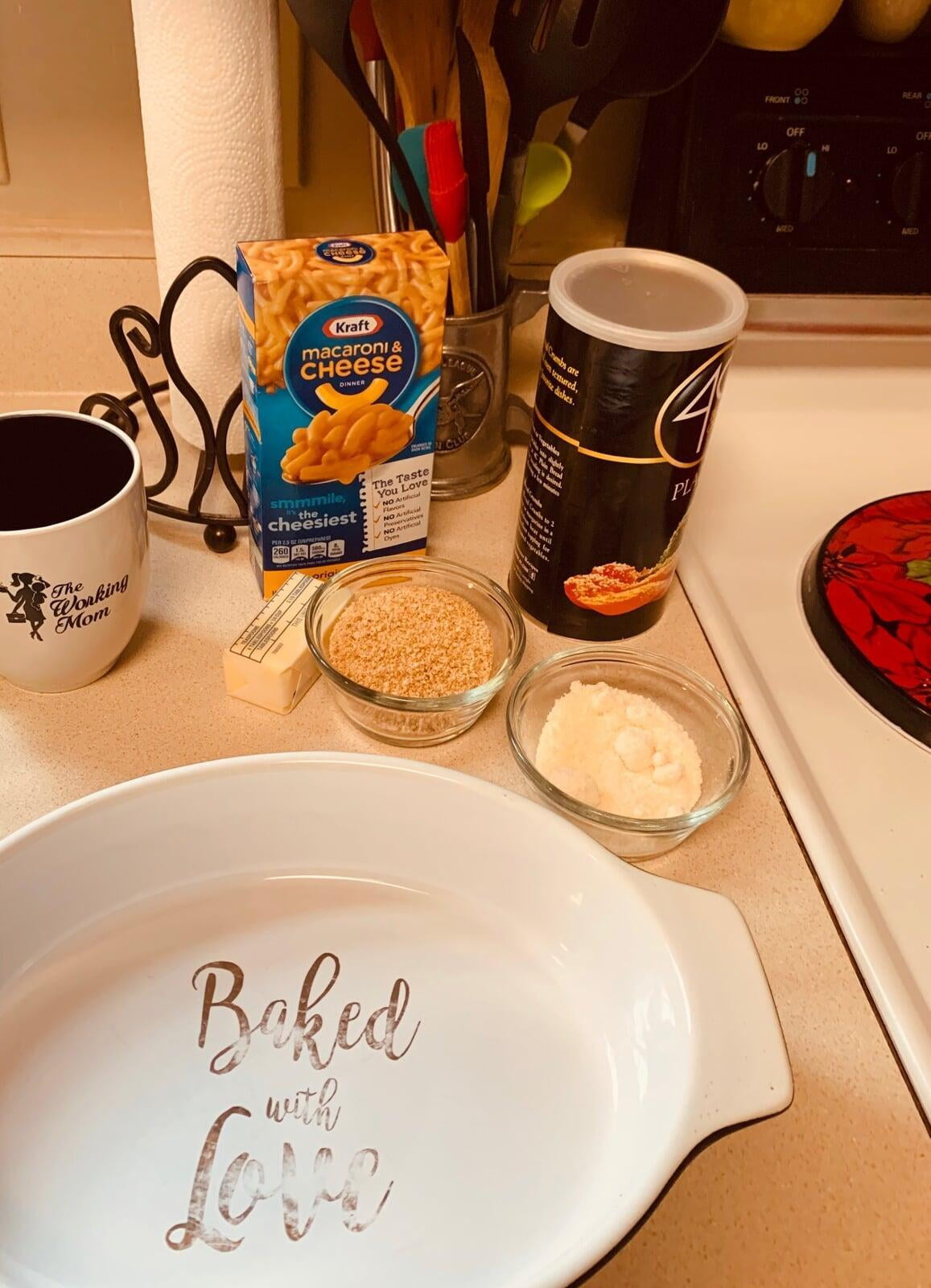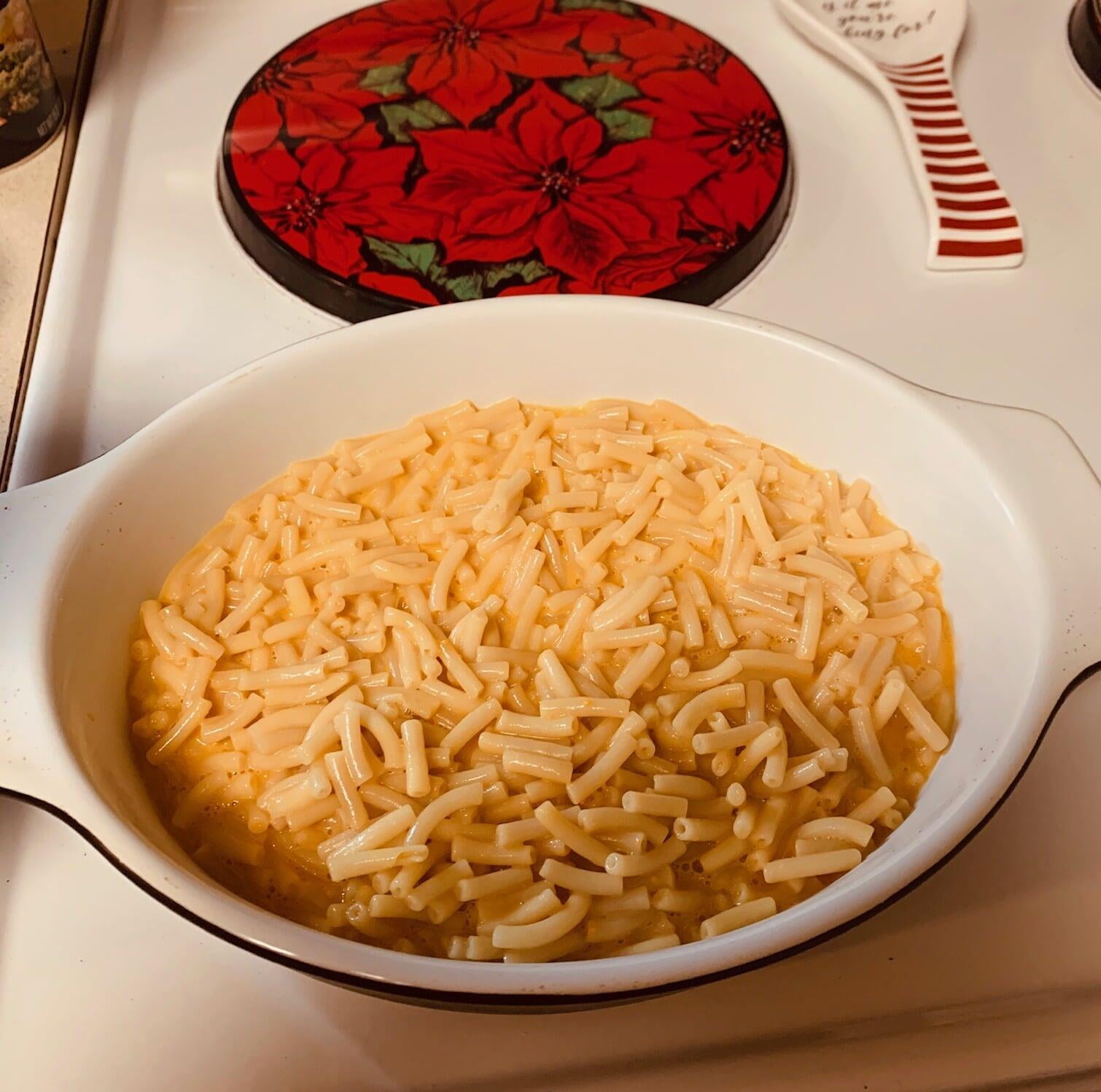 Splash some half & half or light cream over top and stir, then sprinkle with breadcrumbs and grated parmesan cheese (however much you desire....)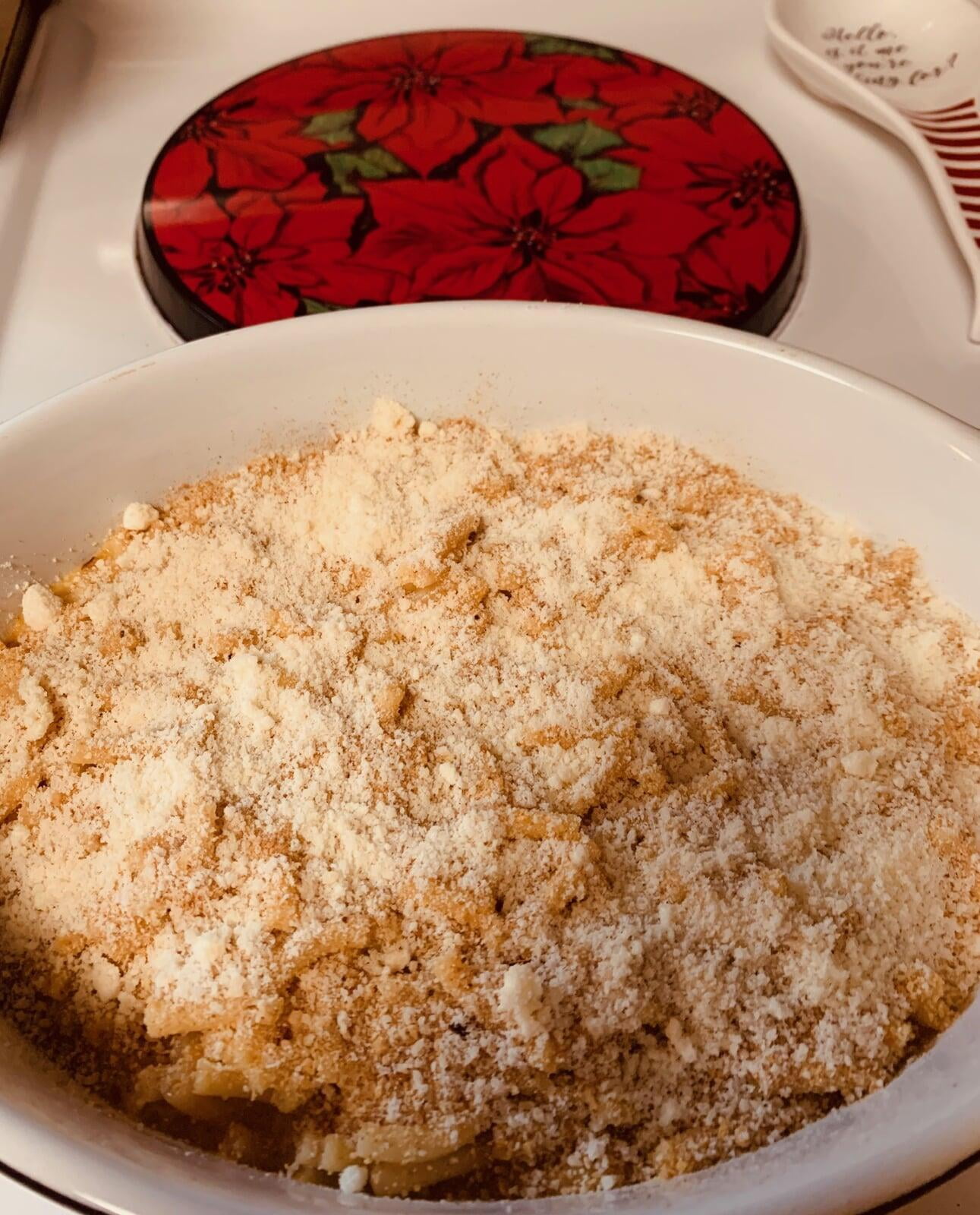 Place in the oven for 10 minutes or until the breadcrumbs and cheese are lightly toasted....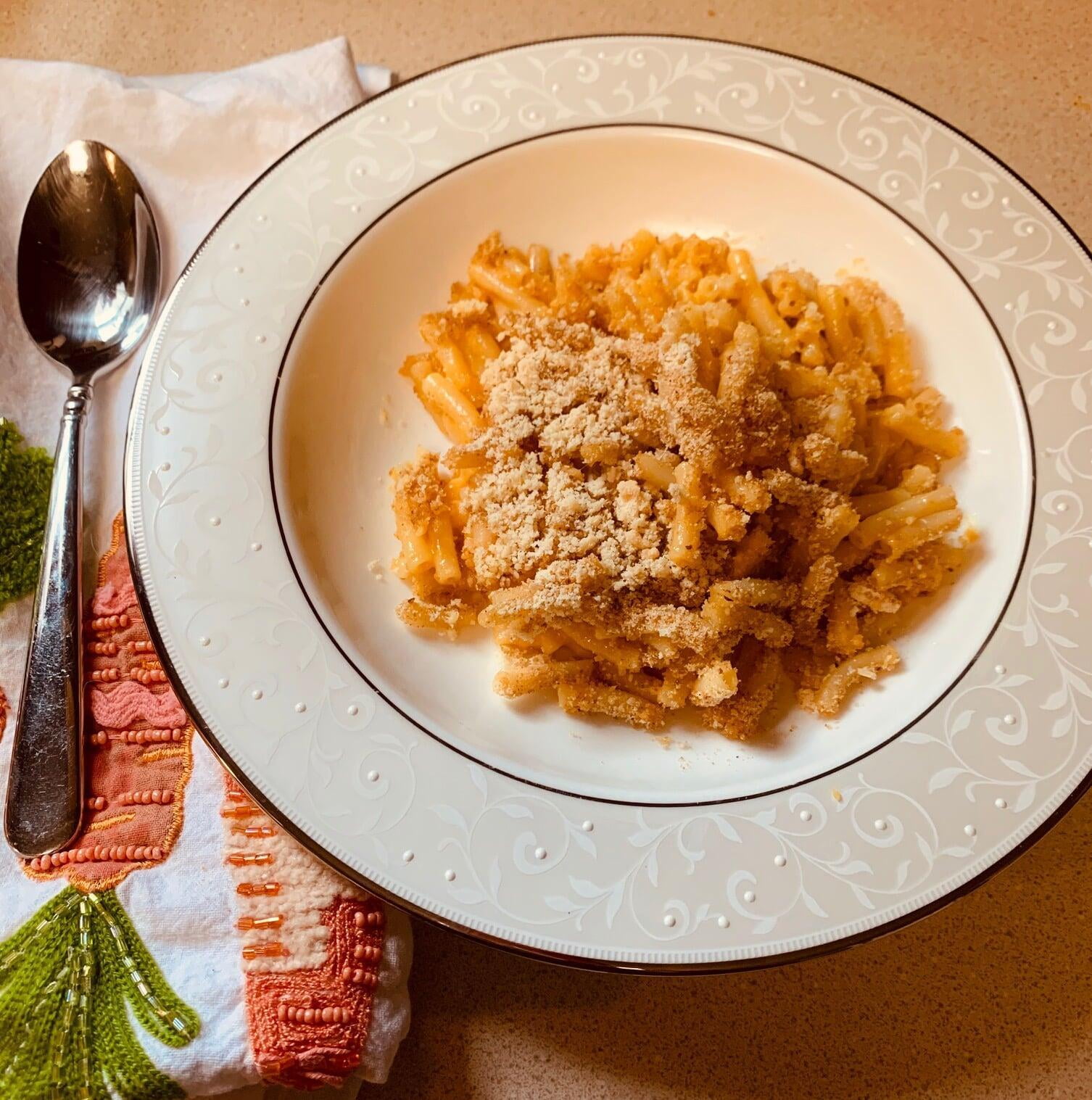 And serve! - Buon Appetito!