The Origins of Sesha (The Science-Led Skincare Revolution)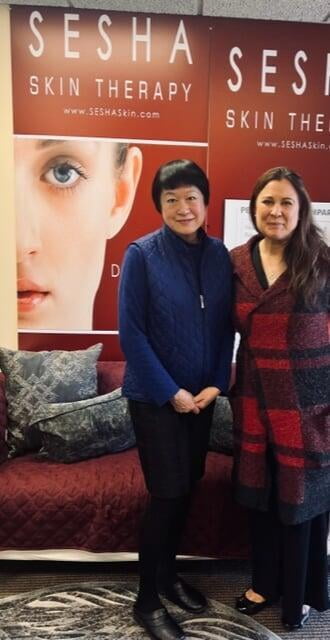 Phyllis Heish and Lisa Piliero Drozdowski
As consumers, we enter stores like Ulta, Sephora, and Nieman Marcus and are faced with thousands of products claiming to do what they say, "Erase or minimize the signs of aging". As a 47-year-old woman who is always in search of the fountain of youth, I was so incredibly excited to stumble upon a product that does what it says it's going to do.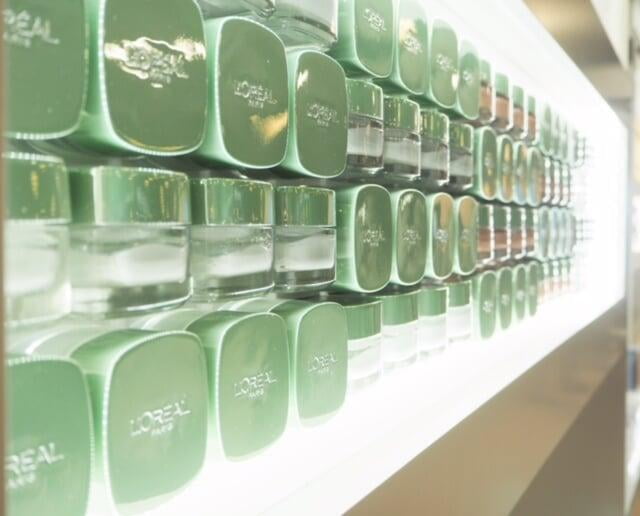 I was so honored to meet and sit down with Phyllis Hsieh, SESHA Skincare's President and CEO. She warmly welcomed me into her corporate headquarters located in West Chester, Pennsylvania, offered me a delicious homemade noodle dish for lunch, and sat with me for over an hour telling me her incredible story....
Phyllis Hsieh was born in Taiwan and educated in both Taiwan and North Africa. She later moved to Manchester, England to finish her nursing degree, and in 1981 she came to the US to practice as an oncology nurse. She would later become a co-founder of Conrex Pharmaceuticals with her (late) husband Dr. Dean Hsieh, PhD in 1985.
The story of SESHA Skin Therapy is quite incredible. It began as a biomedical endeavor in 1985 (as Conrex Pharmaceuticals) when Harvard and MIT educated scientist, Dr. Dean Hsieh PhD, discovered a way to deliver large density drugs into the body through the skin as an alternative to pills or injections. Dr. Hsieh first had the idea when he was completing his Harvard post-doctoral studies at Boston's Children's Hospital. His heart was heavy when watching the children and the parents of the children diagnosed with type-1 diabetes having to undergo frequent and painful insulin injections. He sought to find a topical route to deliver medications that would bypass painful injections or toxic side effects caused by oral medications with metabolism by the liver or kidneys. So, after many years of research, Dr. Hsieh discovered Permeation Enhancement Technology™ (PET™), which enables penetration of large molecules through the skin's protective outer layers. In 1991, PET™ was granted both a US patent and FDA-approval, and was indexed as GRAS (Generally Recognized as Safe), the highest standard for drug safety. In 1994, a US Patent for PET™ technology for improved hair and skin treatments was also filed. This patent was granted in 1998 and is still retained under Conrex Pharmaceuticals. Commercializing this delivery technology as "PET™", or Permeation Enhancement Technology™. Conrex launched its first skin care product under the SESHA Skincare brand in 2000.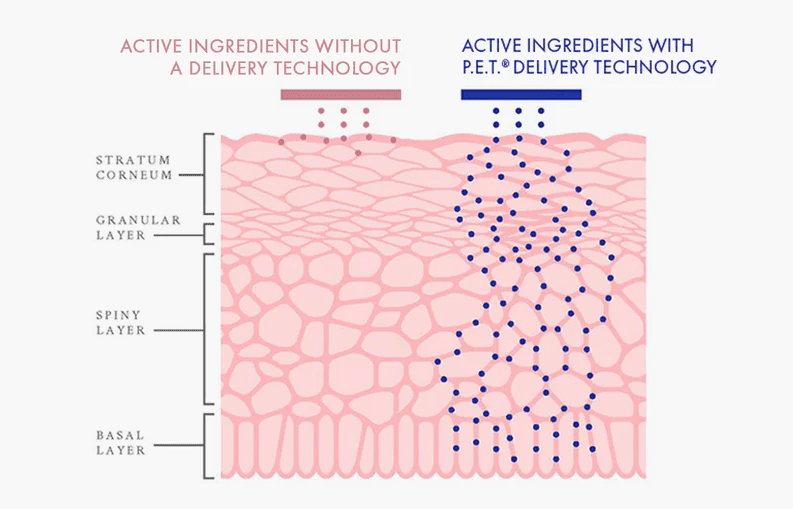 Phyllis Hsieh first became active at Conrex as the office manager and corporate secretary to Dr. Hsieh and his research team. Upon the sudden passing of Dr. Hsieh in 1995, Mrs. Hsieh assumed the role of President and CEO of Conrex in an effort to fulfill her late husband's wishes. Since then, with the help of her deep faith and the support of her family and friends, she overcame the hurdles associated with being a working mom in an industry that was primarily male-driven with skeptical investors who ultimately withdrew their funding. Mrs. Hsieh was later approached by Bentley Pharmaceuticals to purchase the initial patent under the name CPE215 technology. She quickly filed and obtained a second US patent to apply the PET™ technology to hair and skin in 1998, and then sold CPE215 technology to Bentley Pharmaceuticals who successfully applied the delivery technology to various drug therapies, including a testosterone gel, which was successfully developed, and FDA approved as TESTIM® by Auxilium Pharmaceuticals for male hypogonadism in 2002.
Conrex has continued to grow under Mrs. Hsieh's insightful leadership and management. SESHA Skin Therapy initially started off with two antioxidant rich products – the A.C.E. Cream and A.C.E. Emulsion. Since then, SESHA Skin Therapy has extended and expanded to over 50 products to include treatment for all types of skin and for all ages.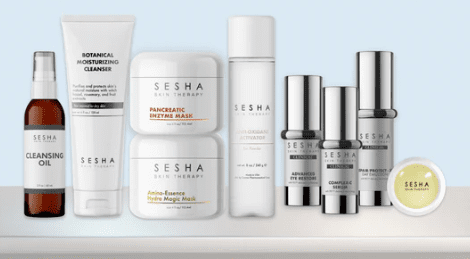 I'm so happy to have found these products for myself and I am equally happy to share their story, support a business that is local to me, and acknowledge another amazing working mom and corporate pioneer.
For more information on the SESHA Skincare products, or to place an order, please visit their website: Sesha Skin Therapy.