H

o

l

i

d

a

y

C

h

e

e

r

A

r

o

u

n

d

t

h

e

W

o

r

l

d
As we are approaching Thanksgiving and the December holiday season, I thought I would focus on the holiday beverage traditions around the world. For those of us in the northern hemisphere it is cold, dark, and often festive with the holiday lights, sounds, and scents.
The Wassail is a tradition most commonly associated with cider country Wassail in England. It is mentioned in many holiday songs and stories. It is an apple cider drink, mulled with spices and spiked with brandy or a neutral schnapps. Wassail is traditionally consumed as an integral part of wassailing, an ancient southern English drinking ritual intended to ensure a good cider apple harvest the following year.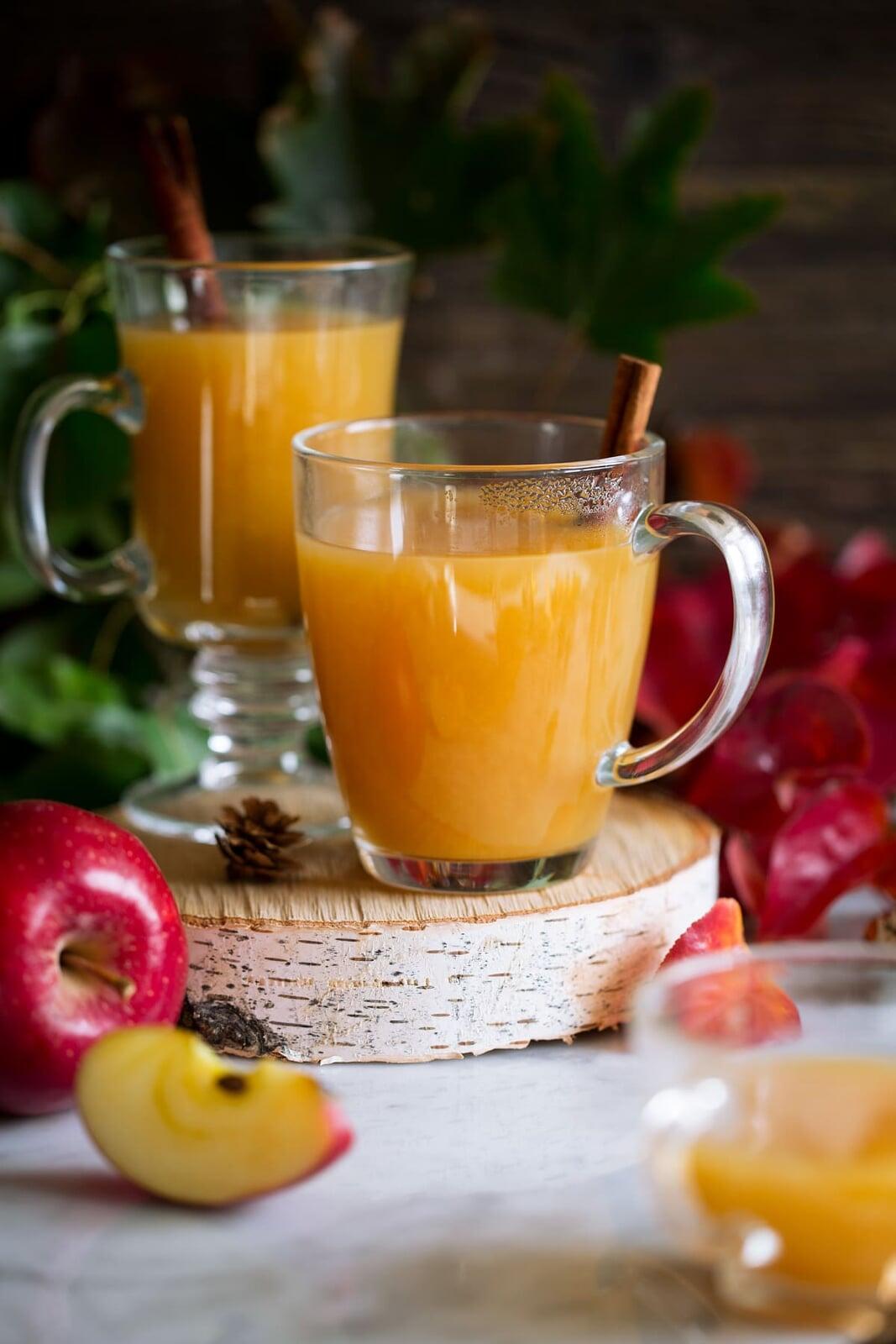 In Hungary, mulled wine, or Forralt bor, is almost always made with sweet white wine, which is further sweetened with honey and spiced with whole peppercorns.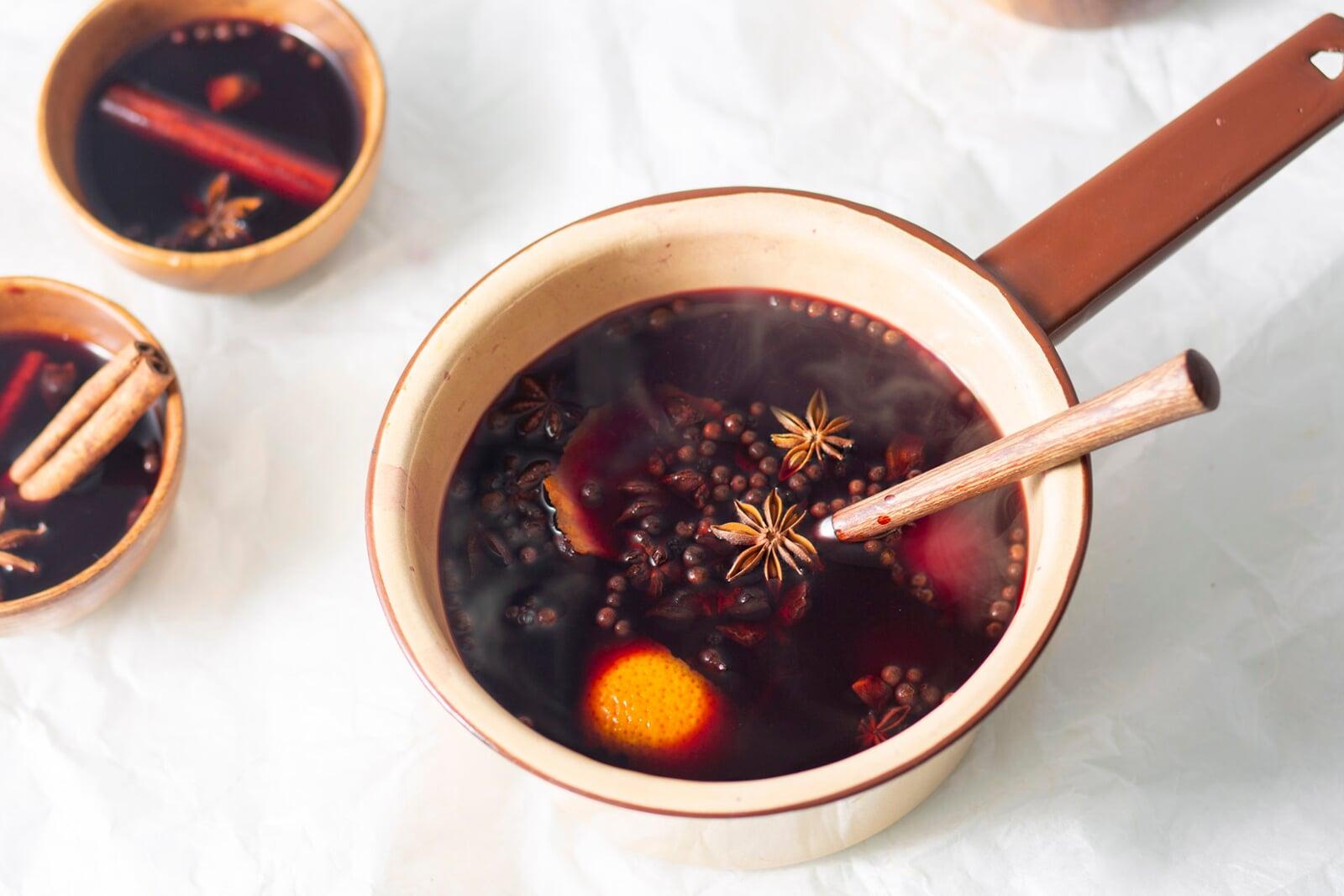 In Germany and Austria, people drink G lühwein, which is traditionally sharpened with fresh orange juice, and a fair amount of rum.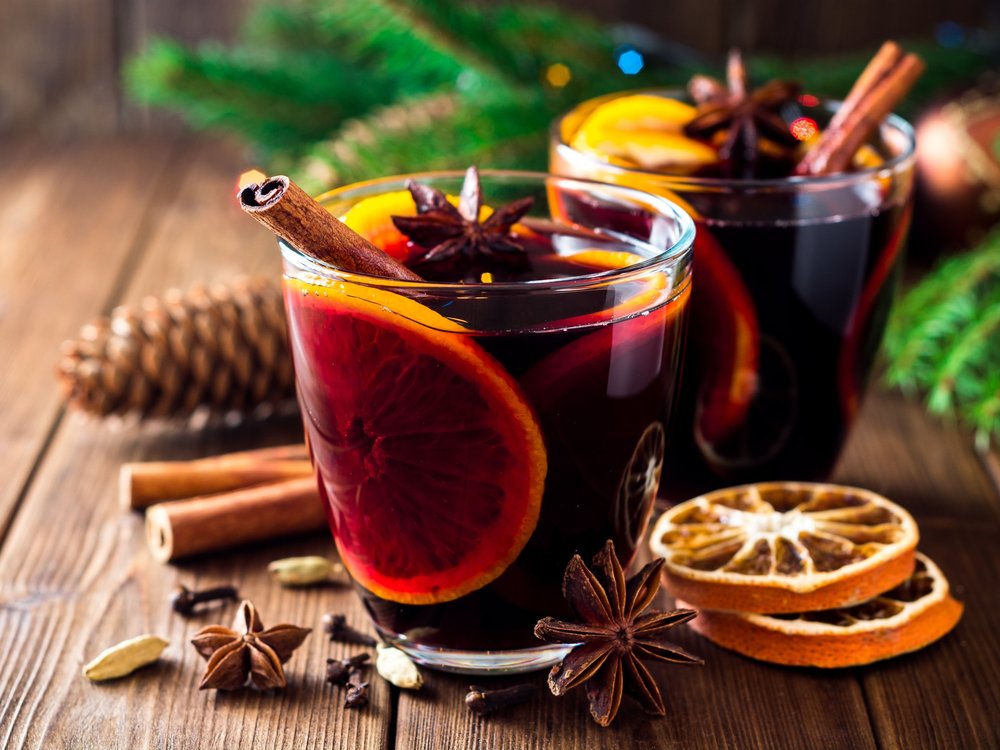 The Germans also have never shied away from a spectacle involving alcohol (as anyone who has ever stepped into a Munich beer hall during Oktoberfest can attest) and the 'Flaming wine' tradition, usually saved for Christmas day or Christmas parties, is no exception. This involves the host of the party making a large batch of hot wine, either traditional glühwein, or something a little more exotic, and placing a rum-drenched cone of sugar on top of it. The sugar is then set alight and brought into the party to an eruption of cheering and singing. As the guests gather around the beautiful, flickering blue flame, the wine is spooned into glasses and enjoyed for its warming properties.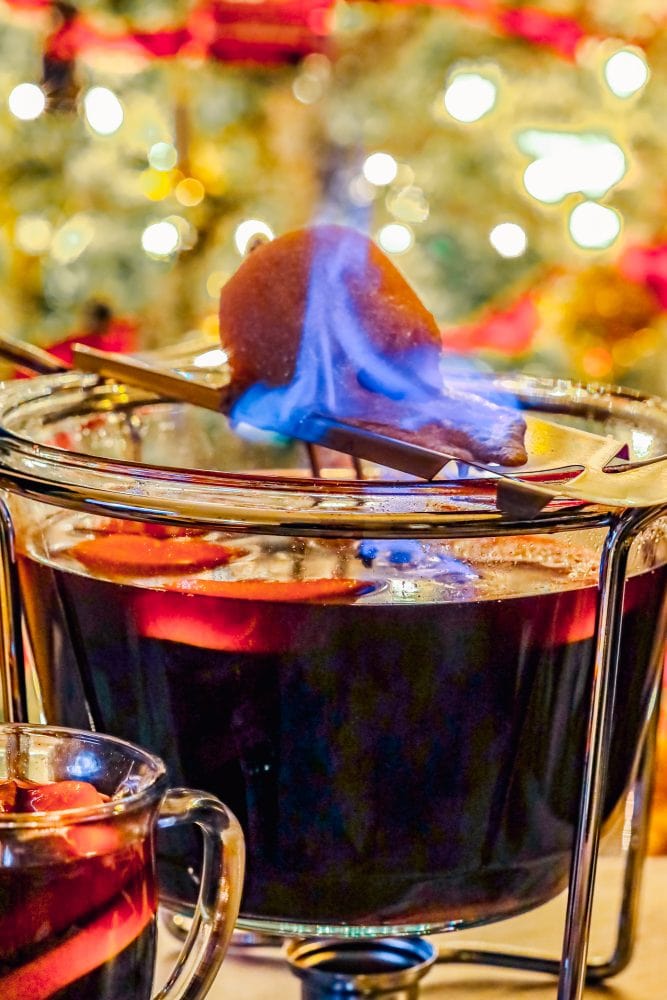 The Scandinavians possibly do it best of all — you really need a decent pick-me-up halfway through their winter, often around Christmas-time, and their beverage called Glogg includes booze soaked raisins and almonds, shots of port and brandy, Muscatel, cardamom and plenty of other spices. Though it almost always is made by warming red wine with sugar, ginger, cinnamon, clove, and cardamom, each country has its own take on this holiday classic. Swedes serve theirs with a spoon so you can scoop out all the alcohol-soaked dried fruits and nuts, while Norwegians often spike it further with a heavy pour of Aquavit. In Denmark, port wine is a frequent addition.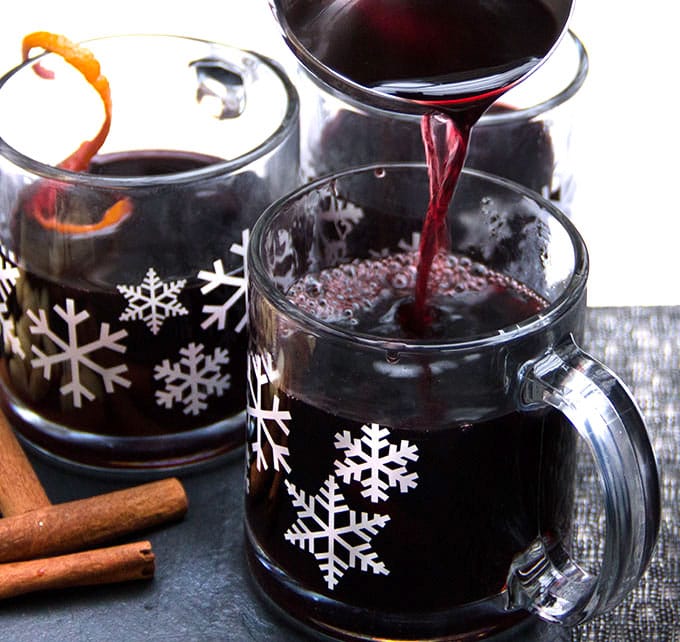 This "Cream of Life" cocktail is a specialty drink from Cuba resembling eggnog and seems even more beloved than its North American counterpart. Named in both Spanish and French, Crema de Vie has become a staple holiday drink for both Cubans and
Cuban Americans
. Recipes vary, but typically include rich, sweet ingredients like condensed milk, evaporated milk, vanilla extract, sugar, egg yolks, and white rum. Like eggnog, this drink is often served with a sprinkle or stick of cinnamon.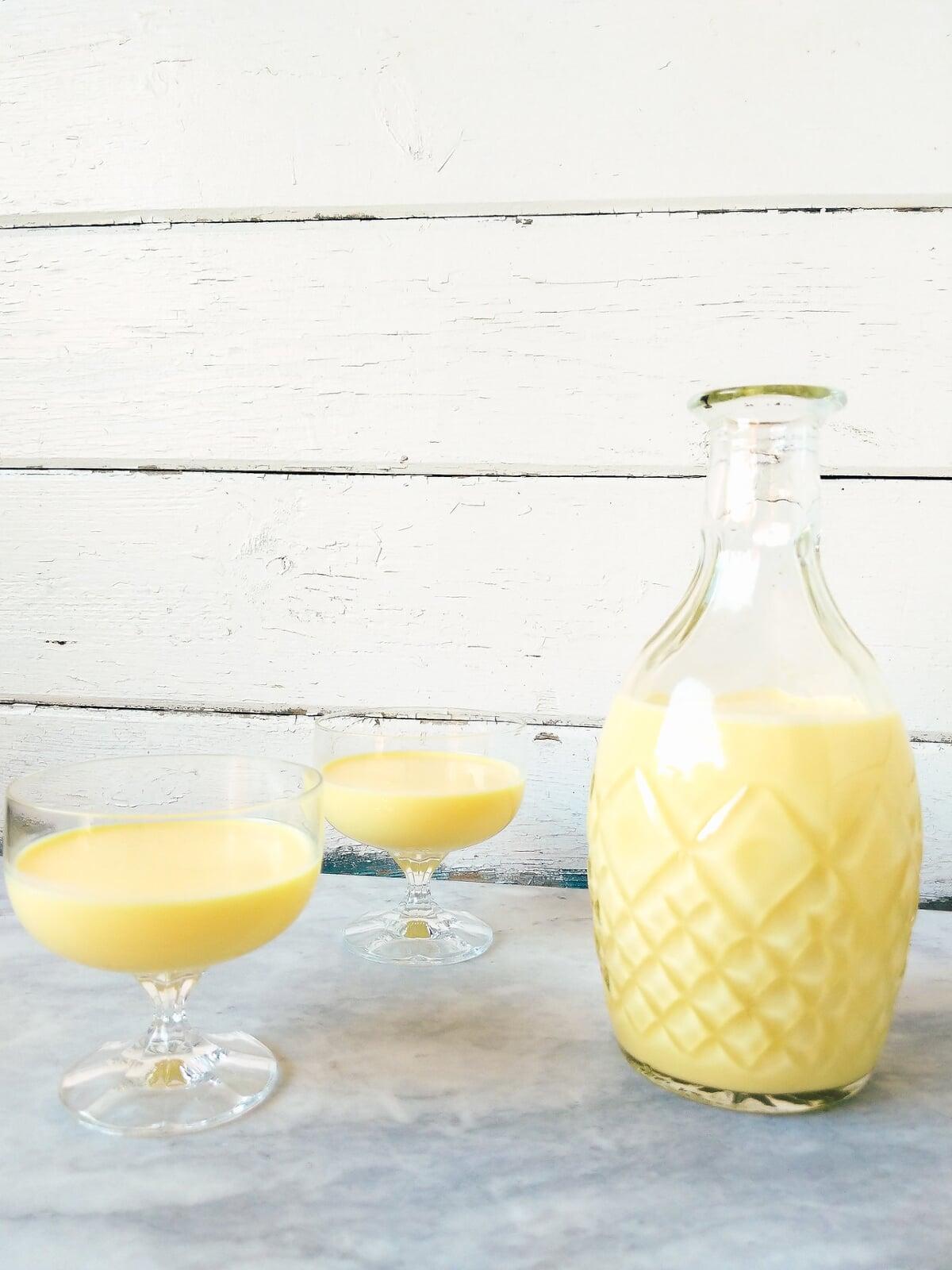 Belgium also has its traditions. It's not surprising that a country known for its beers makes hundreds of limited-run specialty brews just for the Christmas season. Think beer with a spiced twist, featuring flavors of orange peel, cinnamon, clove, and vanilla. Many of these beers are brewed near Antwerp in a town called Essen and are hard to find outside of the area.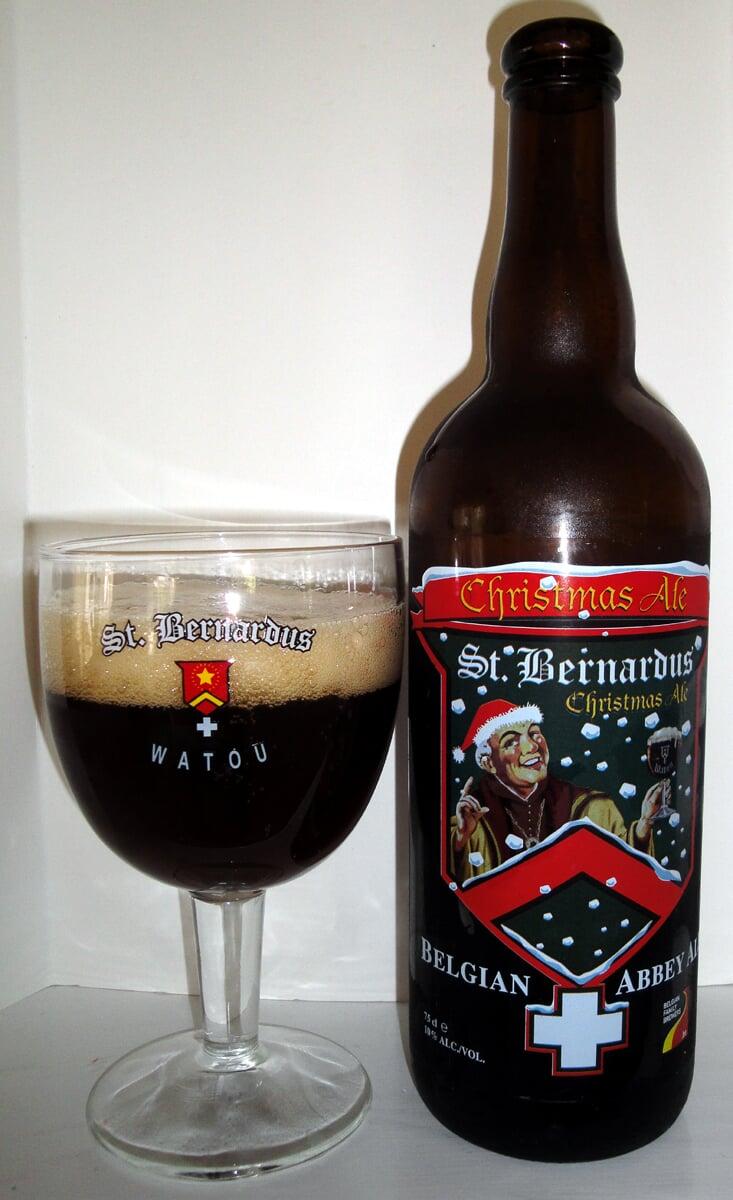 Belgium limited-run specialty brews
Of course, mid-December is the hottest time of the year for half the world. The Australians make a big deal out of their wine drinking at Christmas time. This is the time of year to get out those crisp, fruity Australian white wines, and serve them cold alongside a barbecue with your friends. There are even Australian bars selling wine popsicles during the Christmas holidays.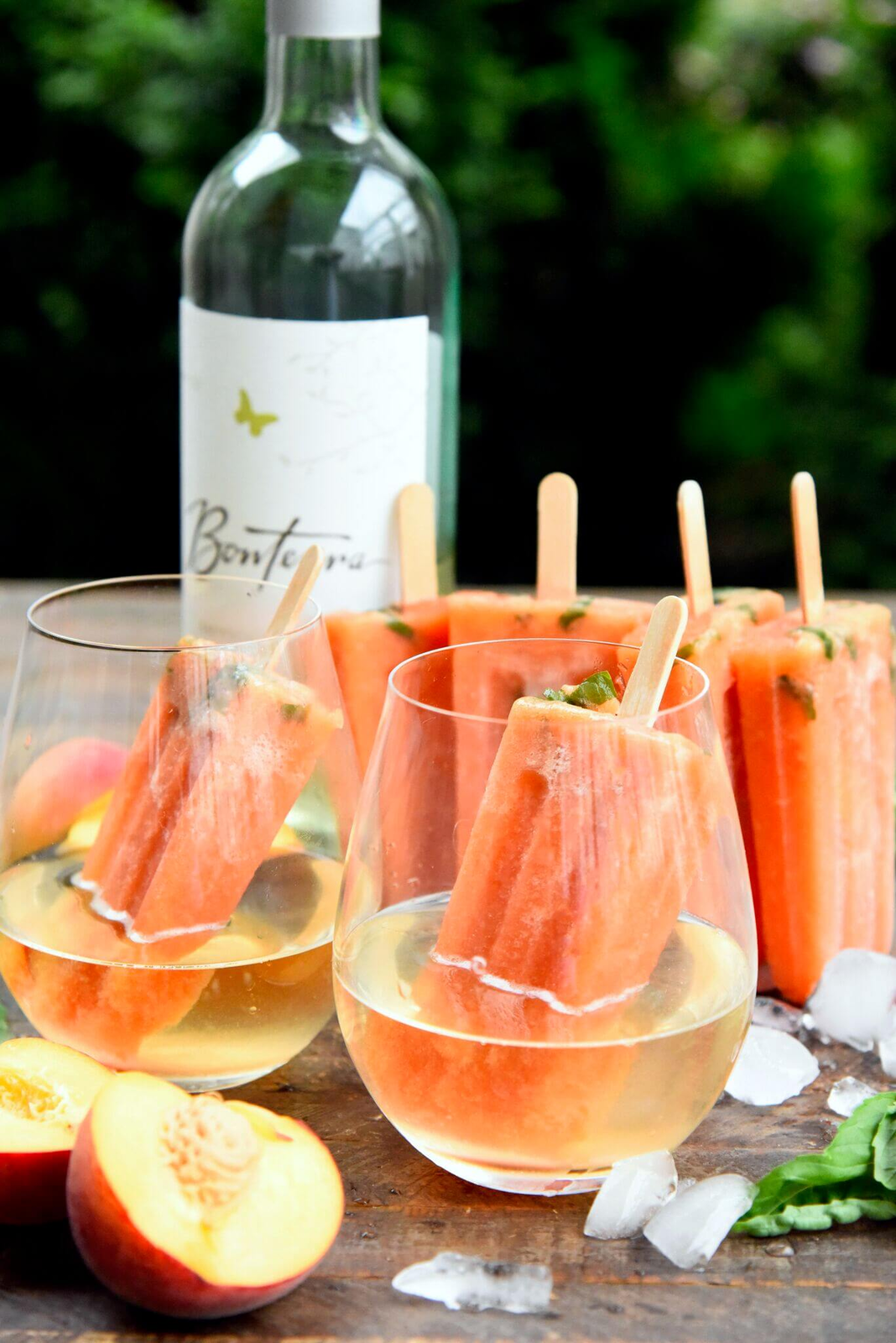 Australian
wine popsicles
In France, if you were in the Midi-
Pyrénées
village called Viella, you could go to New Year's Eve mass and then head to the vineyards to help create the rare French wine called Pacherenc du Vic-Bilh. Grapes (usually petit manseng, gros manseng and courbu) that have become raisinated on the vine are picked after midnight for this dessert wine.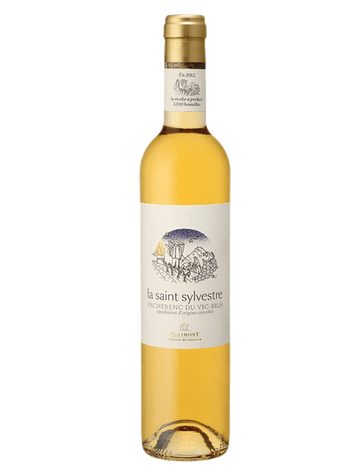 In Spain the New Year's Eve pairing is a glass of cava and a handful of grapes. It is a tradition to eat twelve grapes, one on each chime of the clock. This tradition has its origins in 1909, when grape growers in Alicante thought of it as a way to cut down on the large production
surplus,
they had had that year. Nowadays, the tradition is followed by almost every Spaniard, and the twelve grapes have become synonymous with the New Year. After the clock has finished striking twelve, people greet each other and toast with sparkling wine, such as cava.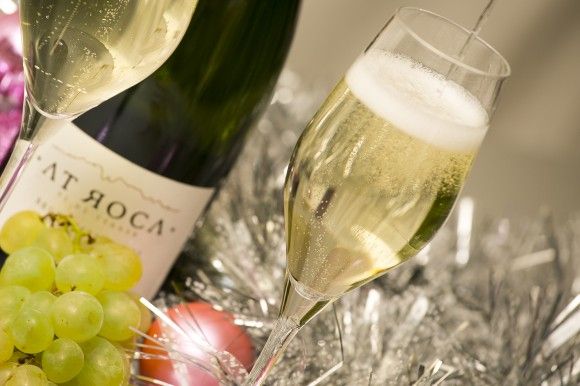 Cava and a handful of grapes
Spiked eggnog, the popular holiday drink that can be served hot or cold, started out in 1700s England as a hot drink called posset or sack posset with wine. Americans added milk to the mix and
rum,
or brandy replaced the wine. By the 1830s, eggnog was a cold drink in most of the U.S.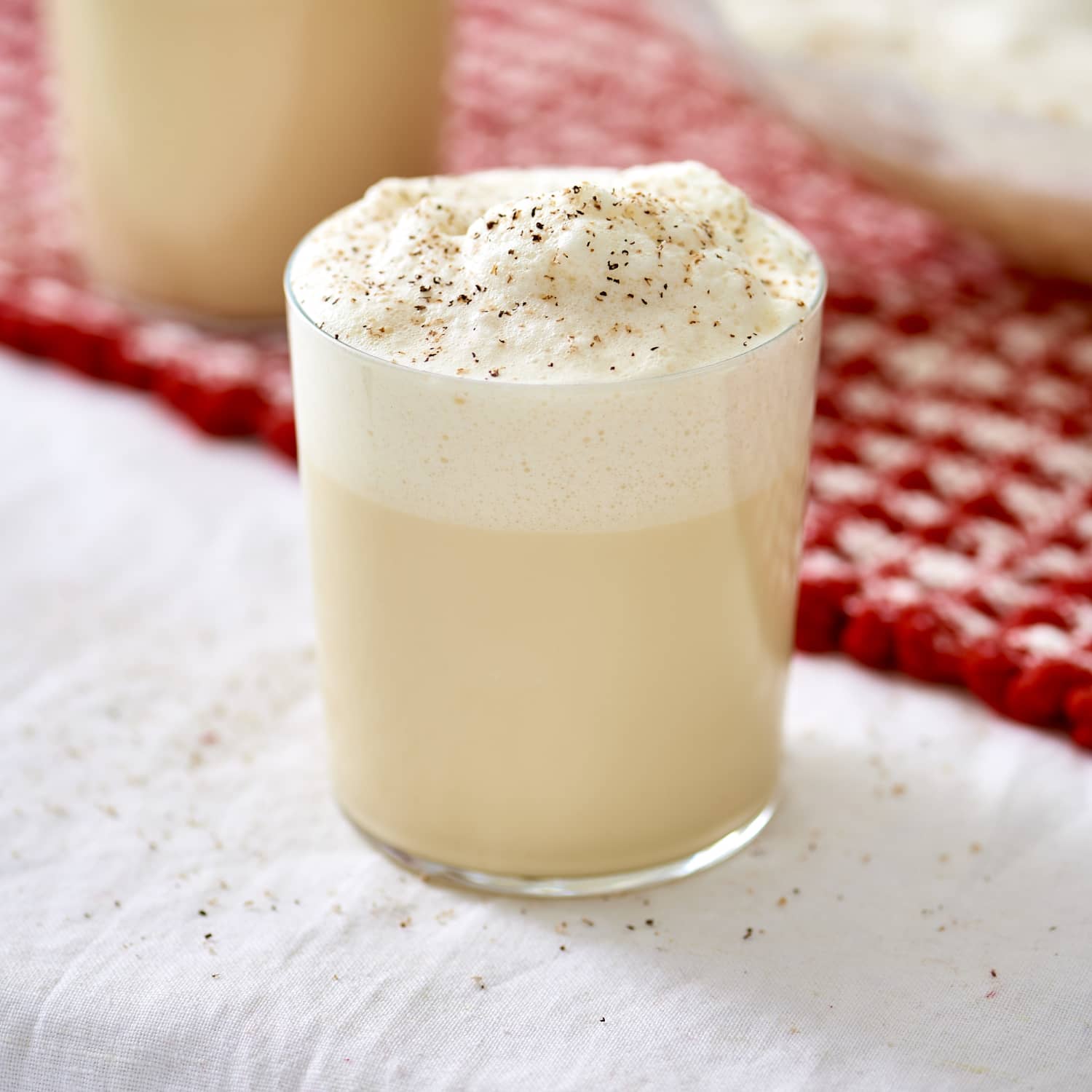 In Chile, people celebrating New Year's Eve drop a gold ring into a glass of bubbly and then drink it carefully; it is one of their many "cábalas" (good luck traditions). The gold ring is a symbol of prosperity.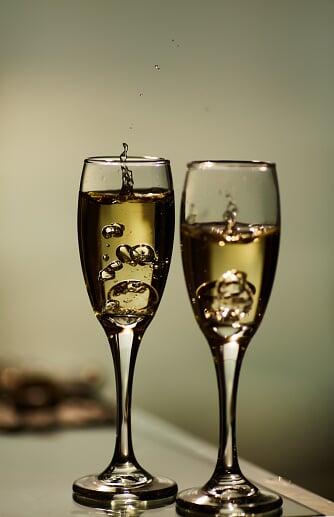 Chilean gold ring into a glass of bubbly
With temperatures clinging to the 80s during the holiday season, it's no surprise that Jamaica's Christmastime cocktail is bright, refreshing, and served over ice. Sorrel Punch is basically a hibiscus tea brewed with spicy, fresh-grated ginger and warming spices like pimento (similar to allspice) and cinnamon. Red wine and white Jamaican rum give it that extra festive kick, while the combination of island ingredients help give drinkers of this tart dark red punch a taste of Jamaica in a cup.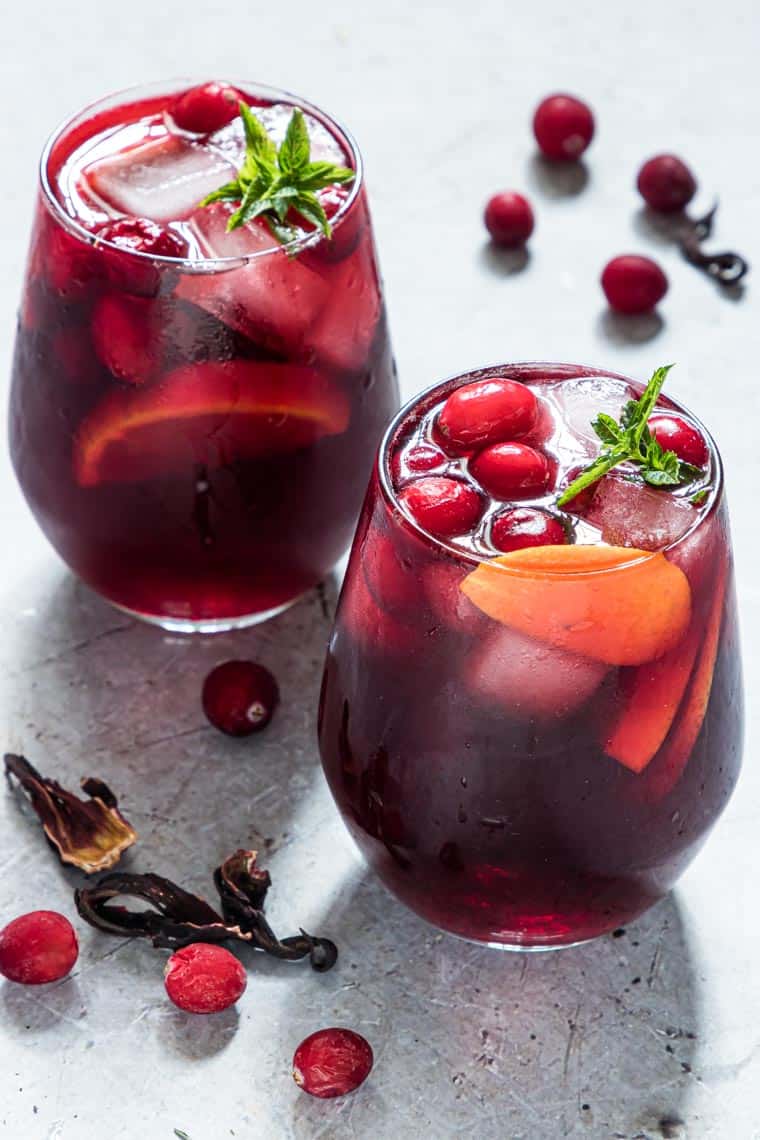 I hope you enjoyed the world festive beverage traditions in time for the upcoming holidays.
Ciao to 2022, best wishes to all of our friends and family, and cheers to a happy holiday season!