Ask the Expert Series

with

Dr. Antoinetta D'Urso



Please join us in welcoming Dr. Antonietta D'Urso as our expert in an ongoing series of pediatric topics that are of common concern.
Dr. Antonietta D'Urso MD became a board-certified pediatrician in 2020 after completing her pediatric residency at New York-Presbyterian Weill Cornell Medical Center in Manhattan. She obtained her BA in Neurobiology from Harvard University in 2012, specializing in the neurons of the gastrointestinal tract. She obtained her MD from Geisinger Commonwealth School of Medicine in 2017, graduating with dual honors Alpha Omega Alpha Honor Society and Gold Humanism Honor Society. Dr. Antonietta has presented her research at numerous national medical conferences and has research experience in neurogastroenterology, probiotics, nutrition, dental health, and pediatric inflammatory bowel disease. She is a Downingtown, Pennsylvania native and speaks English, Spanish, and Italian fluently.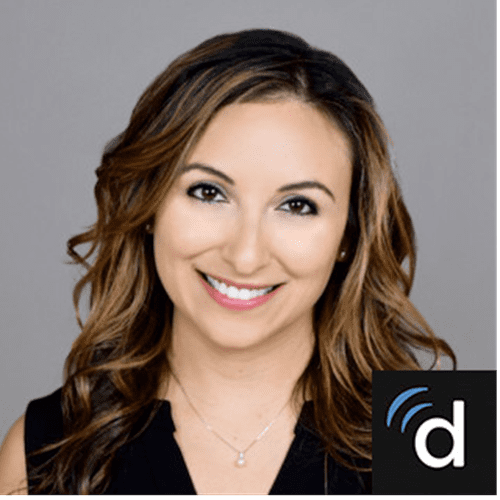 Dr. Antonietta D'Urso, MD, FAAP
This week's topic is "All About Acne"
The Working Mom: "What is your best advice to overall acne prevention?"
Dr. Antonietta: "Prevention would be not touching your face, showering or washing your face immediately after sports, and healthy eating. By healthy eating I mean eating as much organic food as possible, eating local meat from farmers markets, fish, and a lot of vegetables and fruits in your diet. I love farmers markets!"
"Unfortunately, however, the majority of acne is genetic or due to hormones, so the focus really needs to be on tackling the acne after it starts to tame it and prevent long term scarring. This is not just important for future long-term damage, but it is mentally distressing for teenagers and adults alike. Your face is how people know YOU. It affects everyone's self-confidence. Any photo taken or any mirror walked by is a stressor, so it is very important to address teenage acne (or adult acne) early to minimize the impact on anxiety or depression."
The Working Mom: "As you are now in the beginnings of developing a Medi-spa, why is this cause so important to you?"
Dr. Antonietta: "I developed extremely severe acne just as I graduated from college. Like many other patients with acne, I feel like I tried EVERYTHING, and nothing helped. I felt desperate, and I found an aesthetician who really knew skin and had an integrative approach. I had essentially a team of physicians who listened to that aesthetician's recommendations and prescribed me hormonal medications, along with facials, lasers, and topical ointments. With the combination, it finally took a year to get rid of the active acne and then we were on scar treatment mode for a couple of years. The whole treatment took an approach of diet, exercise, medication, ointments, chemical peels, lasers, and maintenance skin care products."
"I am now able to create that change in my patients within months with the right combination of approaches. That means the world to me because I believed it was not fair that some of these treatments are so expensive, and teenagers cannot afford that! So, now I do chemical peels in the office. I have probably done around 40 in the past two months and the results have been incredible! Some parents asked me to expand to adults so now that is what I am doing as of a few weeks ago. These peel treatments can cost $200-$250 each, almost always as an hour facial. For me, it was all a "medical" approach, so I wanted to get in, get my peel, and get out because I was so busy (as opposed to a relaxing spa facial). Now, that is my goal in providing this service for others. For me, skin care is more of a medical thing, and I want to be able to provide that in an affordable way for all. Plus—I love talking about skincare so if I have an afternoon of all acne or anti-aging appointments, I really enjoy it!"
The Working Mom: "How important are diet, nutrition, and hydration for skin health?"
Dr. Antonietta: "Diet, nutrition, and hydration are components of the whole picture. There are different triggers for everyone. In general, I have found that dairy and gluten are common triggers for patients. However, only changing these components may not make a huge difference or any difference at all depending on what is causing the acne itself. The acne could be mostly genetic, hormones, and/or sweat/bacteria on the face."
The Working Mom: "What are things to avoid (from your experience) that can make acne worse?"
Dr. Antonietta: "After sports practices or working out, shower and wash your face. Sitting in your sweat for hours without showering can make your forehead breakout as well as cause back acne. If your teen is an active athlete but runs from one activity to another, washing their face after practice or using a wipe on their face is essential."
The Working Mom: "As our "tween" to teenage girls begin to experiment with cosmetics, is there a particular brand that you find is better for acne-prone skin?"
Dr. Antonietta: "I like Bare Naturals powder foundation. I honestly don't use it too often anymore because I am usually wearing a mask at work, but it has been my mainstay for 10 years. Liquid foundations look oilier and seem to draw more attention to your acne/oily skin. I have seen people have skin reactions to different mascaras as well and tell them to stop using their mascara immediately because their skin just does not agree with it. My personal favorite is Thrive. My favorite eyeliners are Cover Girl or NARS."
The Working Mom: "To pop it, or not to pop it? That is the question!"
Dr. Antonietta: "Don't touch your face. Don't pop pimples! That will lead to scarring. That said, if you have big pimples full of "stuff", you need a facial with an aesthetician so they can extract the pus in a way that will not scar. If the pus stays in there, it stretches out the pore, which can cause scarring as well."
The Working Mom: "Can stress really make acne worse?"
Dr. Antonietta: "Absolutely. Stress relieving techniques and activities can help with stress related acne. Massage, yoga, acupuncture, chiropractor…I'm a fan of these for stress reduction. My newest favorite thing is Himalayan salt caves…there is one in Malvern, PA. There are many proposed skin benefits to salt caves or "halotherapy". I am not an expert in this and have no hard data, but I will say I love salt caves and they are very relaxing."
The Working Mom: "Is there such a thing as "over-washing" your face?"
Dr. Antonietta: "Yes. The goal is to balance out the oils in your face. Stripping your skin of oils will either make it too dry or make it produce even more oil counter-productively. A lot of the acne face washes can dry out your face because they contain salicylic acid that sits on the surface of the skin and irritates it, making it red and dry."
The Working Mom: "What is your best advice to spot treat a few annoying pimples?"
Dr. Antonietta: "Well, typically I prescribe a retinoid ointment. However, it really depends on the type of acne and where it is on your face. If the pimples are only around the jaw for example, that could mean it is hormonal and with teenage girls we could try a hormonal oral contraceptive or the prescription medication spironolactone. My favorite skin care company, Sesha also has an acne gel that I tried for the first-time last week and a couple hours later, I honestly had trouble finding where the pimple originally was!"
The Working Mom: "We understand you have done years' worth of research and support a skincare line called Sesha. Can you tell us why these products are superior to other products you have tried?"
Dr. Antonietta: "I was lucky enough to go to an aesthetician who introduced me to Sesha products. I essentially discovered that they were the only products that truly worked on my face. While the chemical peels balanced out my previously oily skin, there were no "perfect" face cleansers or face moisturizers I could find—until Sesha. (And believe me I tried hundreds!)"
"The origin of the company is super interesting: they were looking to find a way to prevent children with diabetes from having to use needles for insulin and wanted to deliver it some way through the skin. They found that they could deliver to the bottom layer of the skin and no further, so that is how their skin care products were born. I majored in Neurobiology and have done medical research in multiple areas for over ten years, so I understood the science and that they actually had the data to back their science."
"When I took over my practice, I started out recommending Sesha products to patients. I realized I needed to make it easier for them to get the products, so I reached out to the company and said I NEED these products for my acne patients. I stock the products in my office now. I started with the products I had found to be the most helpful with acne skin and anti-aging, but they are constantly innovating and developing new products. Now, I have many patients who have tried out these products who agree that they are superior to others."
"I could talk about Sesha products all day, but I will end with---not only does this amazing company exist, but their headquarters are in West Chester, PA. Local company! The CEO is Phyllis Hsieh who was one of the two original founders. Since our offices are only ten minutes apart, I had the extreme pleasure of meeting her. I had been telling everyone I knew about this company and their story for ten years---so when I finally met her, I felt like I was meeting a celebrity! She is a truly inspirational working mom, who now runs the company with her daughter, Esther Tou. And yes, I do text her all the fantastic Sesha product feedback I get from my patients on a weekly basis!"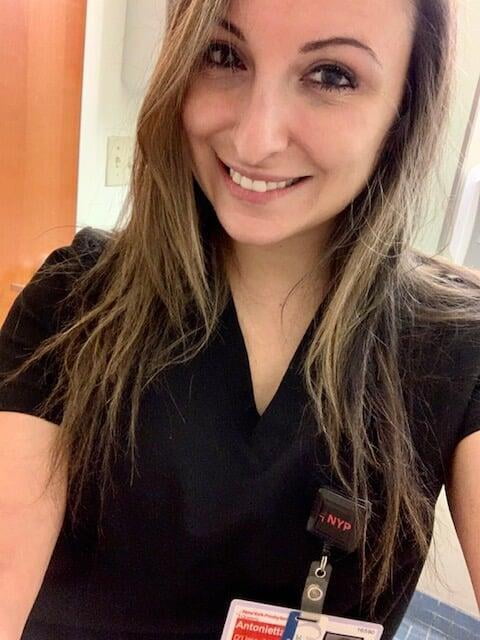 Dr. Antonietta D'Urso, MD, FAAP
The Working Mom: From a personal perspective, Dr Antonietta is my Maggie's pediatrician alongside her dad, Dr. Francesco D'Urso who was MY pediatrician. Such a cool legacy here. They are like family to us!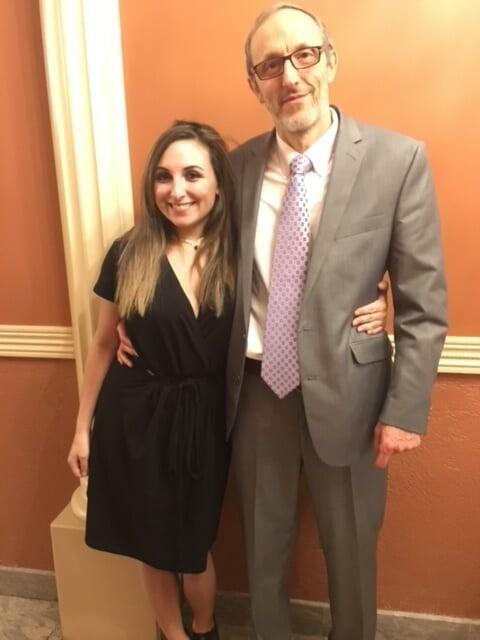 *To learn more about the skin care clinic Dr. Antonietta has developed: Click here for more details.
*To learn more about Sesha products: click here: Sesha Skin Therapy.
Thank you for joining "The Working Mom" and Dr. Antonietta in our first "Ask the Expert" interview. Upcoming topics will include: "Belly Pain: When to Worry?", "Early Signs of Teenage Depression and Anxiety", and "Common Misconceptions Regarding ADD/ADHD"..... (more topics to follow).
If there is a particular pediatric topic you would like to see addressed in our series, please let us know!!
Xoxo ~Lisa