Tuesday Treats!
This time of year when it starts to turn cold, my favorite thing is soup. It's warm and comforting. One of my favorite soups is wonton soup, which you can get at every Chinese restaurant you go into. I started wondering what it would be like to make my own. I started researching different recipes and I created my own. While it's not a life hack, or quick meal, you can assemble 30+ dumplings, freeze them, and have them to place in a soup at a later date. The broth is super easy and quick. Here's what I did:
*1.5 tablespoons of soy sauce
*1/2 teaspoon ground black pepper
*1 tablespoon of fresh minced ginger
*1 package of wonton wrappers
Mix the above ingredients well and set aside.
Assembling the dumplings. Lay as many wonton wrappers as you can on a floured surface or some parchment paper. Place a small dollop of the meat mixture in the center of each. Using a small bowl of water on the side, wet the outer edges of the wonton and fold opposite corners over, forming a triangle while pressing out the air in the meat center. Now wet the remaining 2 corners, slightly crimp the bottom portion of the wonton and fold the other two ends onto each other.
For the broth:
*4 cups chicken broth
*2 tablespoons of chopped ginger
*1 tablespoon minced garlic
*1 tablespoon of soy sauce
Mix the above and bring to a boil. Turn off the heat and let cool down. Strain the broth and discard the garlic and ginger pieces. Reheat the broth, add the number of dumplings you wish to serve, and cook the dumplings (simmering broth) for 3-4 minutes. I like to cut a tester dumpling open prior to serving to ensure the pork is fully cooked through.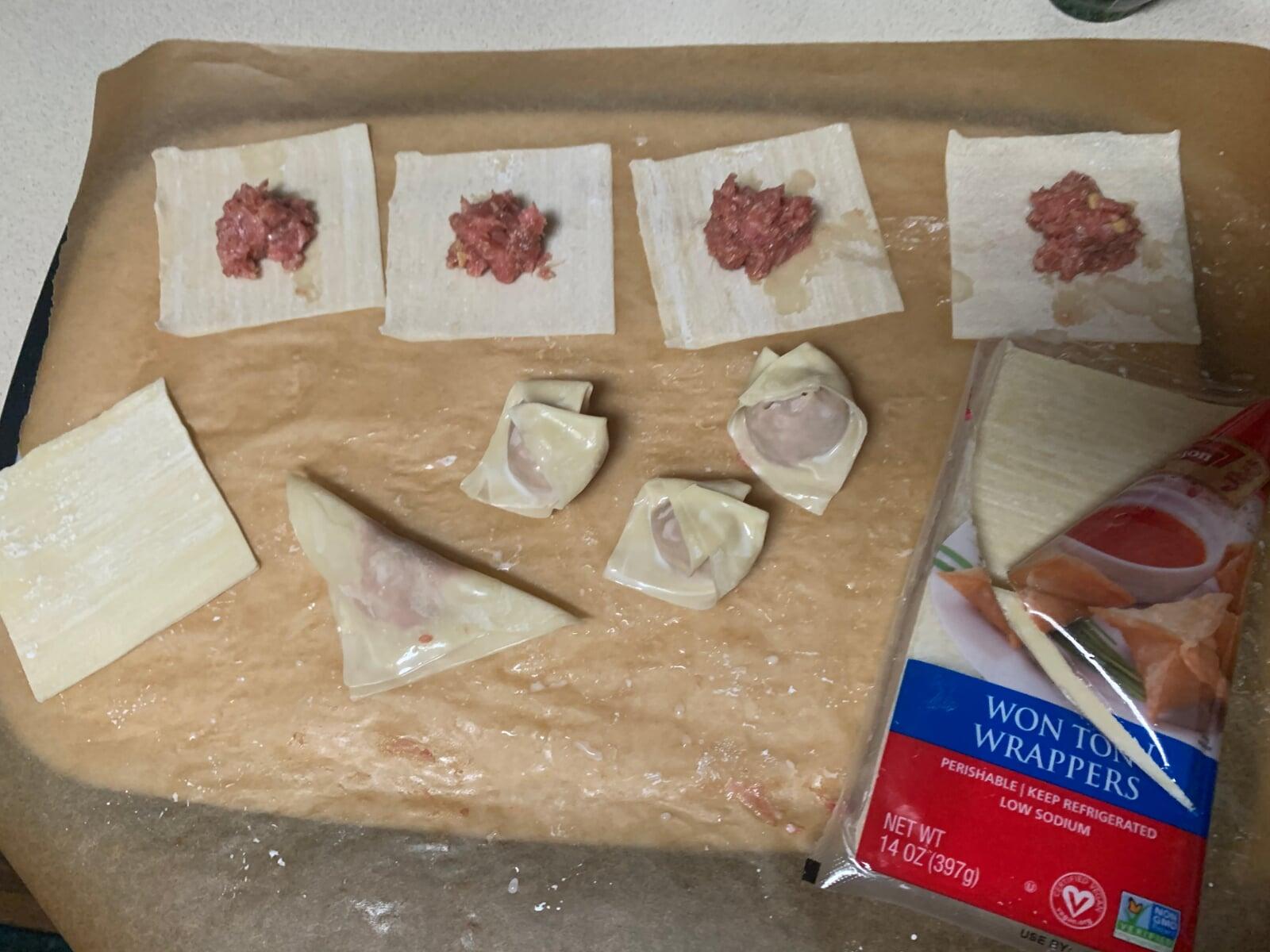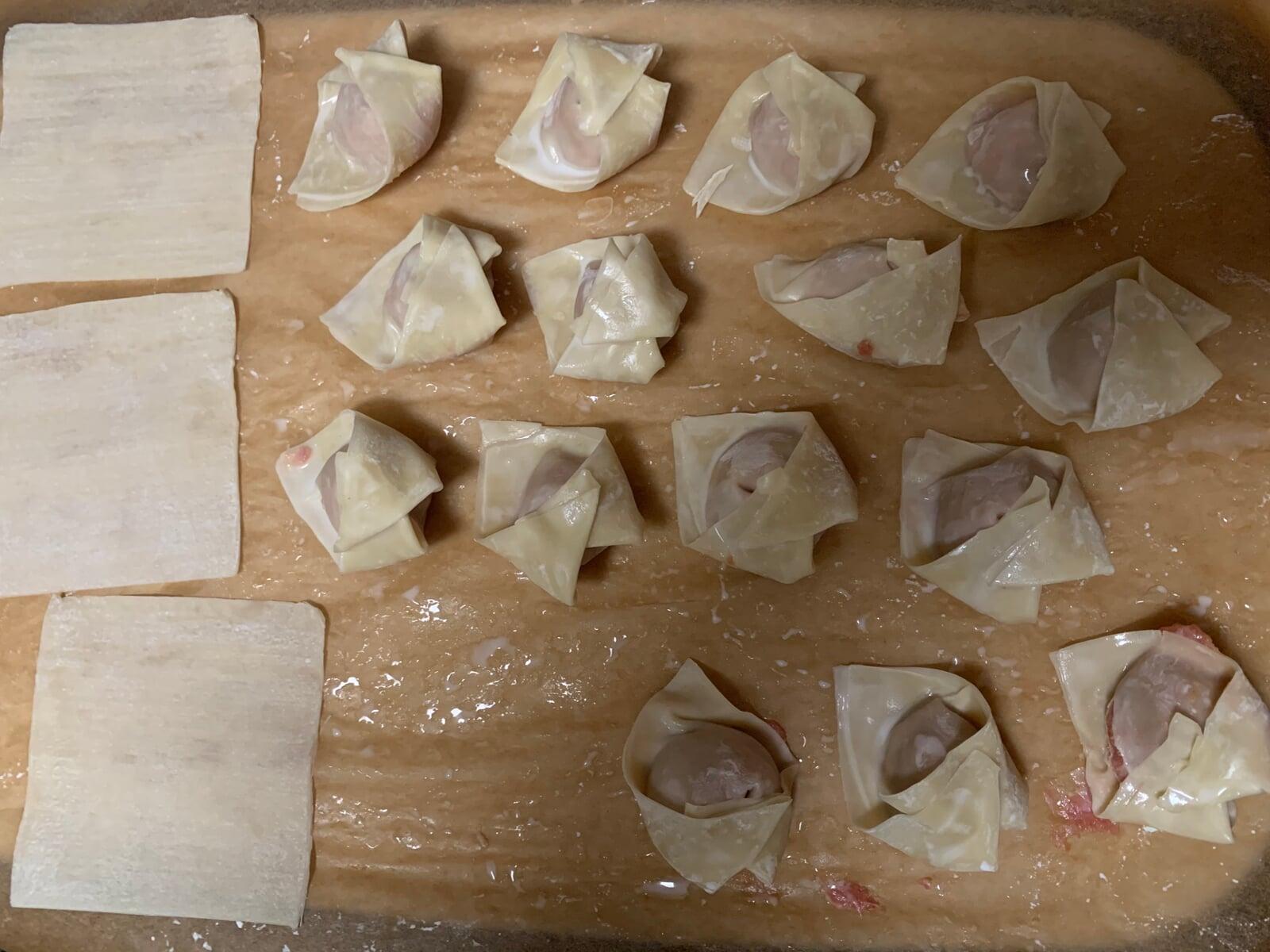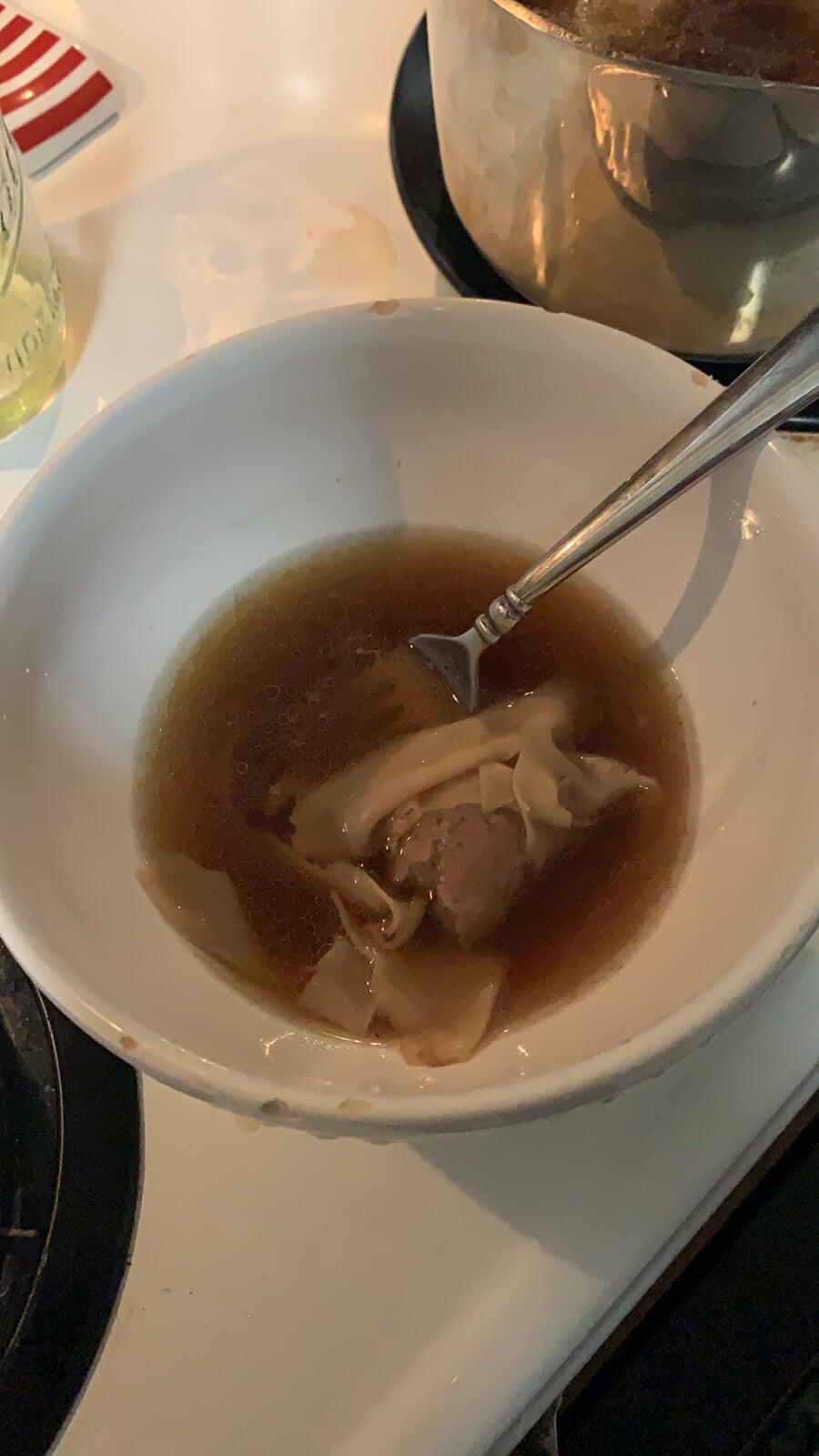 I'm not a big fan of onions so I omit this step, but you can top with sliced green onion.
I hope you enjoyed the Tuesday treats wonton soup this week. This will be the month of soups. Next week I will create a winter vegetable bisque.
Stay tuned and don't forget to share our page if you like it!