Lisa's Wine Wednesdays
It's not typical for me to walk into a store and buy a Greek wine. I never knew much about them and now I know why....The quality of Greek wine has supposedly improved dramatically since the 1980s, and more of them have been appearing in the United States. For most of time, the wine in Greece was grown and created for personal or local consumption. It would be a shock to me if the Greeks didn't create magnificent wine, seeing how they have been crafting it for the last 6500 years. There has been suggestion that the Greeks have the world's earliest evidence of crushed grapes and the Ancient Greeks introduced the main grape vine Vitis vinifera, which was then planted in their numerous colonies in France, Spain, and Italy.
White wine is created all over the island of Greece, while reds are mainly found in a few select regions, most commonly, the Peloponnese region, Crete, and Macedonia.
While there are several indigenous grapes to Greece, and after doing some research, I decided to focus on the top 5 most common Greek wines I could find:

Agiorgitiko: considered to be the best quality red grape grown in the region of the Peloponnese. This is similar to a Cabernet Sauvignon with velvety complex notes of dark fruit (black cherry), leather, and spice.

Santorini Assyrtiko: probably the biggest known Greek varietal (recognized internationally). A white wine grown in the sandy soil of the island of Santorini, which is known for minimal agriculture due to its poor nutrient soil. This particular grape thrives here. It is a very hardy grape with high minerality and citrus flavors. It is a very dry white wine.
Moschofilero: (found in the Peloponnese region) similar to a Pinot Grigio exhibits delicate floral aromas, tangerine, and blossom notes, light-bodied, and an easy-drinking character.

Limniona: (from the Thessaly region) is similar to a Pinot Noir. This wine is described as light-bodied and delicate with notes of red-berries and rose petals. These vines were going by the wayside in the 1990s due to their lack of productivity. A Greek wine visionary by the name of Christos Zafeirakis returned from training in Bordeaux and Piedmont to save his family vineyards in Greece, and he ended up using that knowledge to produce an incredible Limniona (Domaine Zafeirakis Limniona PGI Tyrnavos). It was rated 95-points by Decanter Magazine. It can be found for $35/bottle.
Naoussa Xinomavro: This red varietal has floral and spiced aromas, with medium tannins. It is thin-skinned, highly tannic variety, and it requires extremely careful handling. This is similar in temperament to a Pinot Noir, but alternatively it is full-bodied and graceful. It is labeled as one of Greece's world-class grapes, capable of creating incredibly complex wines.
I decided to just grab a few bottles from the local wine shop.
Giannikos Agiorgitiko Peloponnese 2015 ($10)
This had a dark ruby color with spices of cherry, blackberries, and licorice. It was not a bad wine for $10. This wine is also a product of organic farming.

Boutari Moschofilero Mantinia 2018 ($10)
This wine was rated 88-points by Wine Spectator, November 2019, with notes of jasmine and ginger, this wine is crisp and dry. I liked this wine, but I think I would enjoy it more in the warm summer months.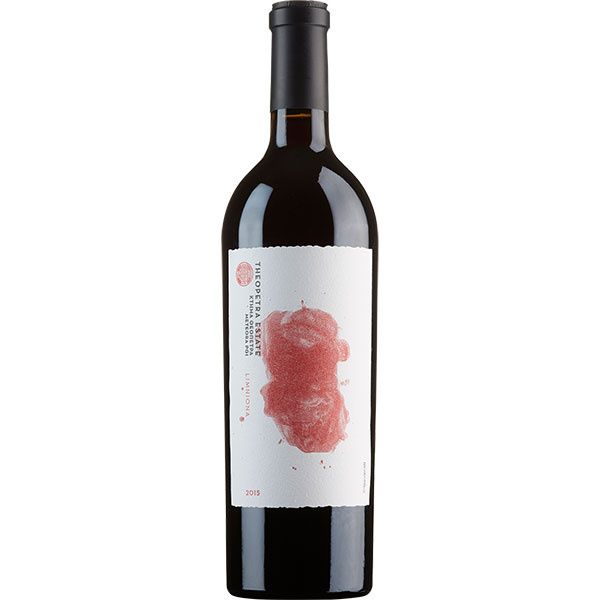 Tsililis Theopetra Limniona 2017 ($25)
12-months in French oak barrels, deep garnet in color, with aromas of strawberry, raspberry, cinnamon, and white pepper. This wine was very smooth and so enjoyable during the winter months here in the Northeastern U.S. I will definitely make this purchase again!

There are many more Greek wines I'd like to try. I hope you enjoyed a small taste of what this beautiful country has to offer. Next week, I'll be delving into some Hungarian Wines.
Happy Wine Wednesday!!
Saluti!
Xoxo -Lisa