Tuesday Treats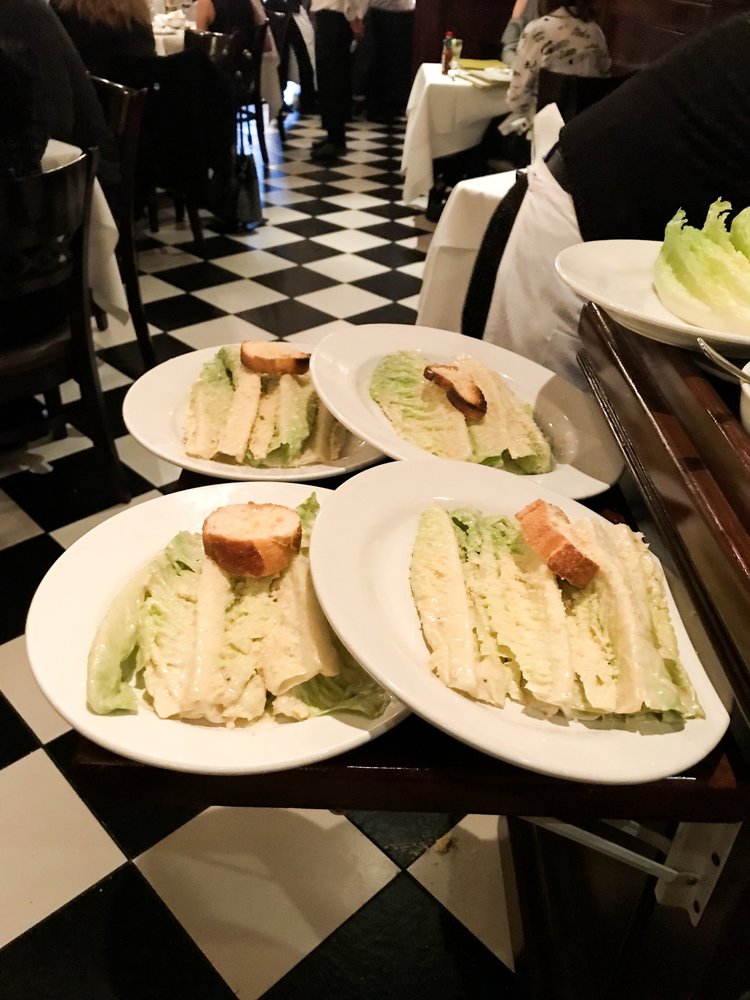 Original Caesar's Restaurant Tijuana, Mexico (pictured above)
Would you have ever figured the original Caesar Salad originated in downtown Tijuana Mexico? After some research on my favorite salad I found that Caesar's Restaurant opened in the 1920s during the Prohibition. Many Americans would cross the border into Mexico for their opportunity to gamble and imbibe. There is speculation over whether the owner or the chef at the time was the one to invent it (both Italian immigrants). The restaurant was reportedly running out of food and supplies, but customers were still coming in mass droves for food and drinks. The story told is: Mr. Cardini (the owner at the time) asked his chef Livio Santini to make whatever he could with the ingredients they had. The chef began thinking about some food his mother used to make with old bread, cheese and some vegetables. He created the dressing and threw in some lettuce, and the Caesar salad was born. A reporter from Spain went to the restaurant and ate the salad. She loved it so much that she wanted to learn how to make it. They told her that it was a "Caesar Salad" that was created by the chef and the restaurant owner using left over items from the kitchen. The reporter loved it so much that she published an article sharing the recipe, which is how the salad became famous. So here is the recipe, in the traditional table-side manner.....
Ingredients
*1 head crisp romaine lettuce
*3/4 cup extra virgin olive oil
*1 teaspoon Worcestershire sauce
* 1/4 tablespoon Dijon mustard
*1 clove crushed garlic
* Coddled egg (Boil for 1 to 2 minutes. Let cool)
*1 lime, juiced
*Fresh ground black pepper
*1/4 cup grated Parmesan cheese
* 4 sliced baguette oven baked garlic croutons
*6 Anchovy filets
Clean lettuce thoroughly and refrigerate until crisp, at least 1 hour or more. In a wooden bowl (if you have one... otherwise I used a regular salad bowl) combine, mustard, anchovies, garlic, black pepper and part of the grated parmesan, whisk with a wooden paddle/spoon until it forms a paste. Then add the Worcestershire. Once cooled, crack the egg and whisk the yolk into dressing until thoroughly blended. Continue whisking while adding the olive oil slowly. Next, add the whole romaine lettuce leaves and gently roll them into the dressing. Serve on a platter and add the rest of the grated cheese, croutons, fresh ground pepper and salt to taste. (I prefer to brush the dressing on the leaves with a pastry brush to avoid oversaturating the lettuce, but tossing will work too).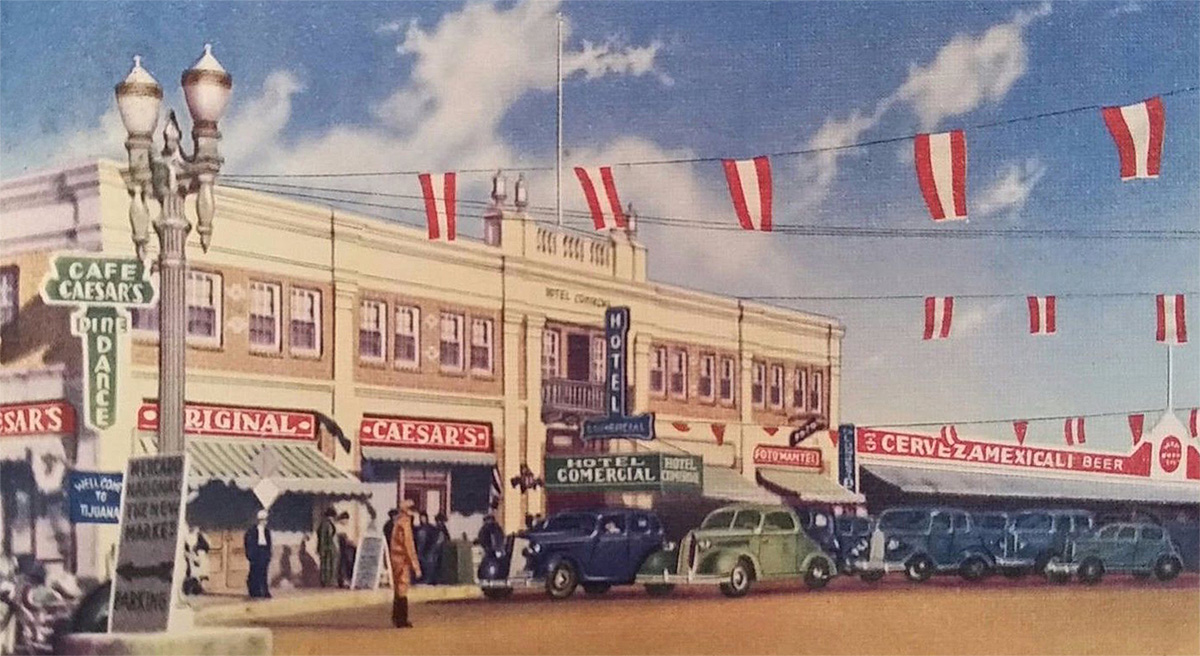 Mangia! Hope you enjoyed the history as much as you will enjoy the recipe! It's delicious!!
Xoxo- Lisa!