Tuesday Treats!
There's nothing better than seasoned fresh croutons. Whether you buy a new loaf for this purpose, or you use bread you have that's already getting stale, it will yield the same great croutons.
Preheat the oven to 350 degrees
Cut the bread into small pieces and drizzle with olive oil, salt, and pepper. (I used sourdough for this recipe, but you can use any crusty bread, like French or or an Italian loaf).
Place in the preheated oven for 20 minutes, gently tossing half way through, or until golden brown.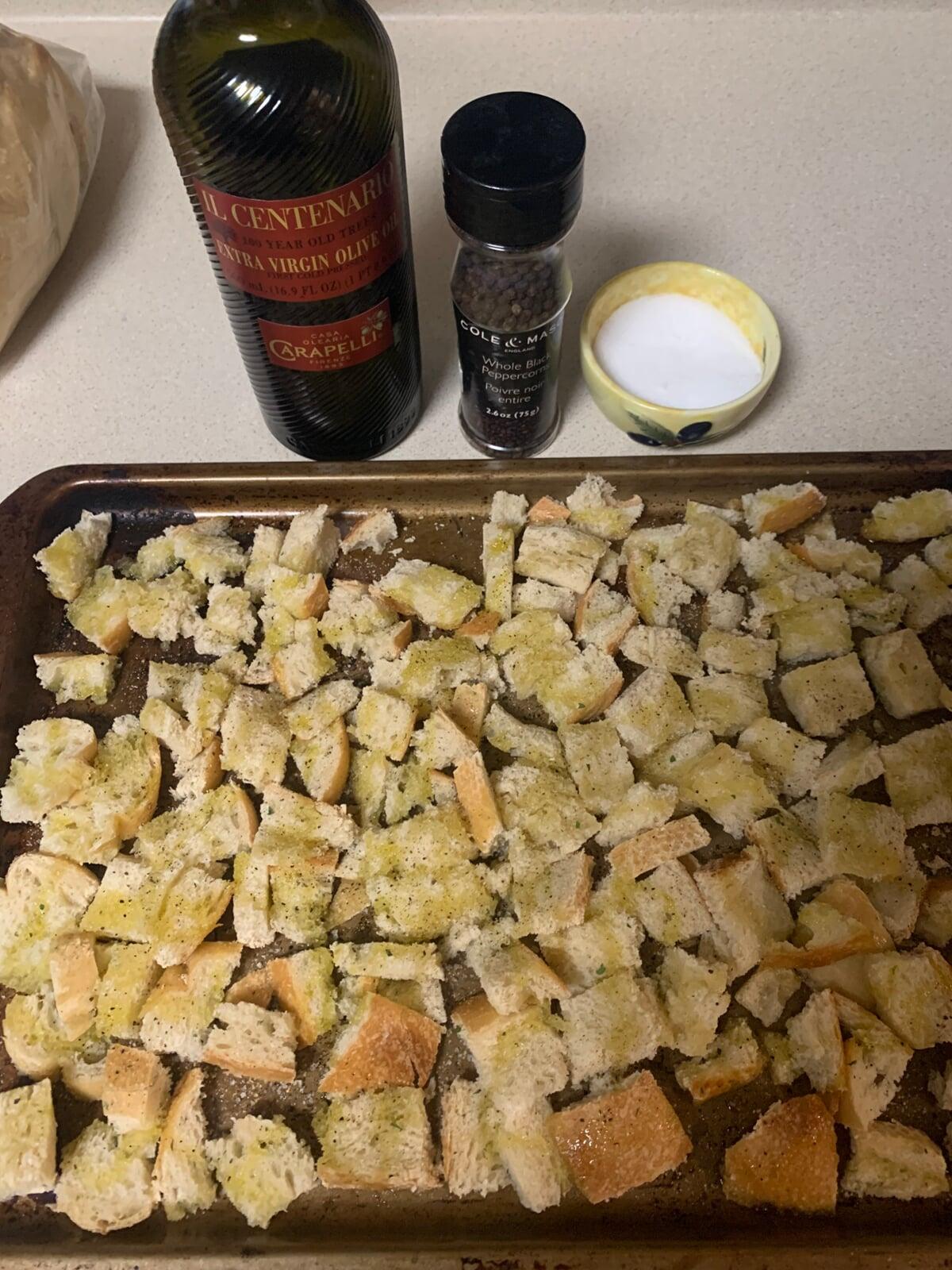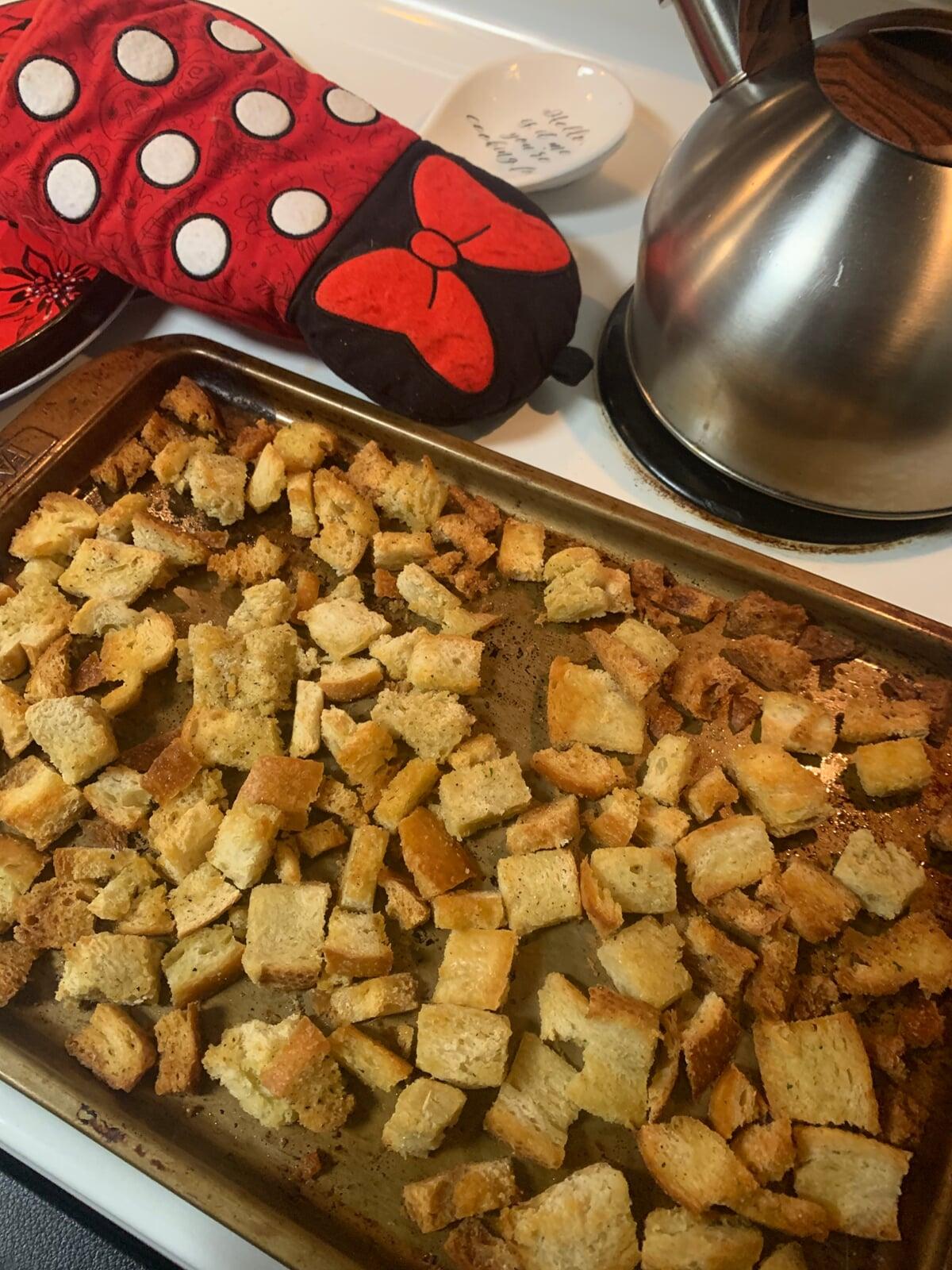 Top your favorite soups or salads!