Ground-Breaking Skincare Technology!
The Working Mom, LLC is headed to the Sesha Skin Therapy headquarters in West Chester, PA this week to meet with their CEO and co-founder Phyllis Hsieh to try some of their latest products. These products were born from technology that was initially meant to deliver insulin and other large density drugs into the body through the skin as an alternative to pills or injections.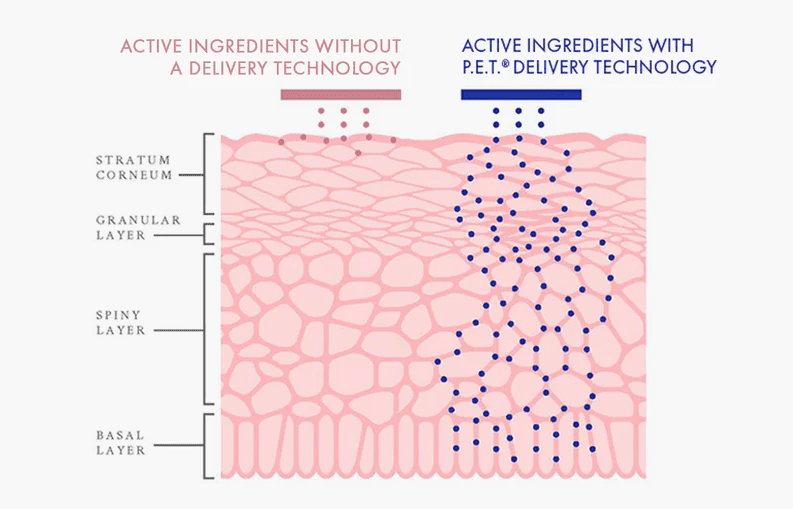 Above image from the Sesha Skin Therapy Website.
This technology, Permeation Enhancement Technology (P.E.T.®), was a medical breakthrough and is a key ingredient, providing an enhanced delivery system, for a pharmaceutical product approved by the FDA in 2002*. During the initial testing phases of P.E.T.®, vitamin creams were applied on human skin to test the efficacy of the delivery system, and through that process, [their] scientists recognized that P.E.T.® could achieve remarkable results in preventing and restoring damage to the skin.
In 1996, from the idea that the skin's aging process can be significantly slowed if active ingredients are allowed to penetrate and feed the regenerative living cells, SESHA SKIN THERAPY's first two products were born – the A.C.E. Cream and A.C.E. Emulsion. Since then, SESHA SKIN THERAPY has extended and expanded its anti-aging line to include levels of treatment for all types of skin and for all ages.
*Testim ®, Auxilium Pharmaceuticals

To find out more about Sesha Skin Therapy, Click this link: Sesha Skin Therapy
The Working Mom will also be there in person for a live broadcast on FaceBook, featuring Dr. Antoinetta D'Durso in the discussion on "Treating Acne" on Monday March 6th, 2023 at 1:00pm EST.
Join in at: Facebook.com/seshaskin