Tuesday Treats!
In searching for a recipe for tonight, my daughter Maggie was quick to throw out ideas. This is super fast and surprisingly so easy and delicious! My family is kind of obsessed with pizza. We are the east coast NYC/Philly pizza lovers over the big pie Chicago-style. This mug pizza will satisfy the craving for both I must say.... try it out and let us know what you think......
Ingredients
*4-tablespoons of all purpose flour
*1-teaspoon of baking powder
*a pinch of baking soda
*a pinch of salt
*3-tablespoons of milk (1% to whole milk will work best)
*1-tablespoon olive oil
*2-tablespoons pizza sauce
*2-tablespoons of mozzarella cheese
*garlic salt if you prefer (to sprinkle on top off the finished meal)
In a microwave safe mug of your choice, mix together the flour, baking powder, baking soda, and salt. Mix this well. Next, add the milk and olive oil to the mug. Mix well.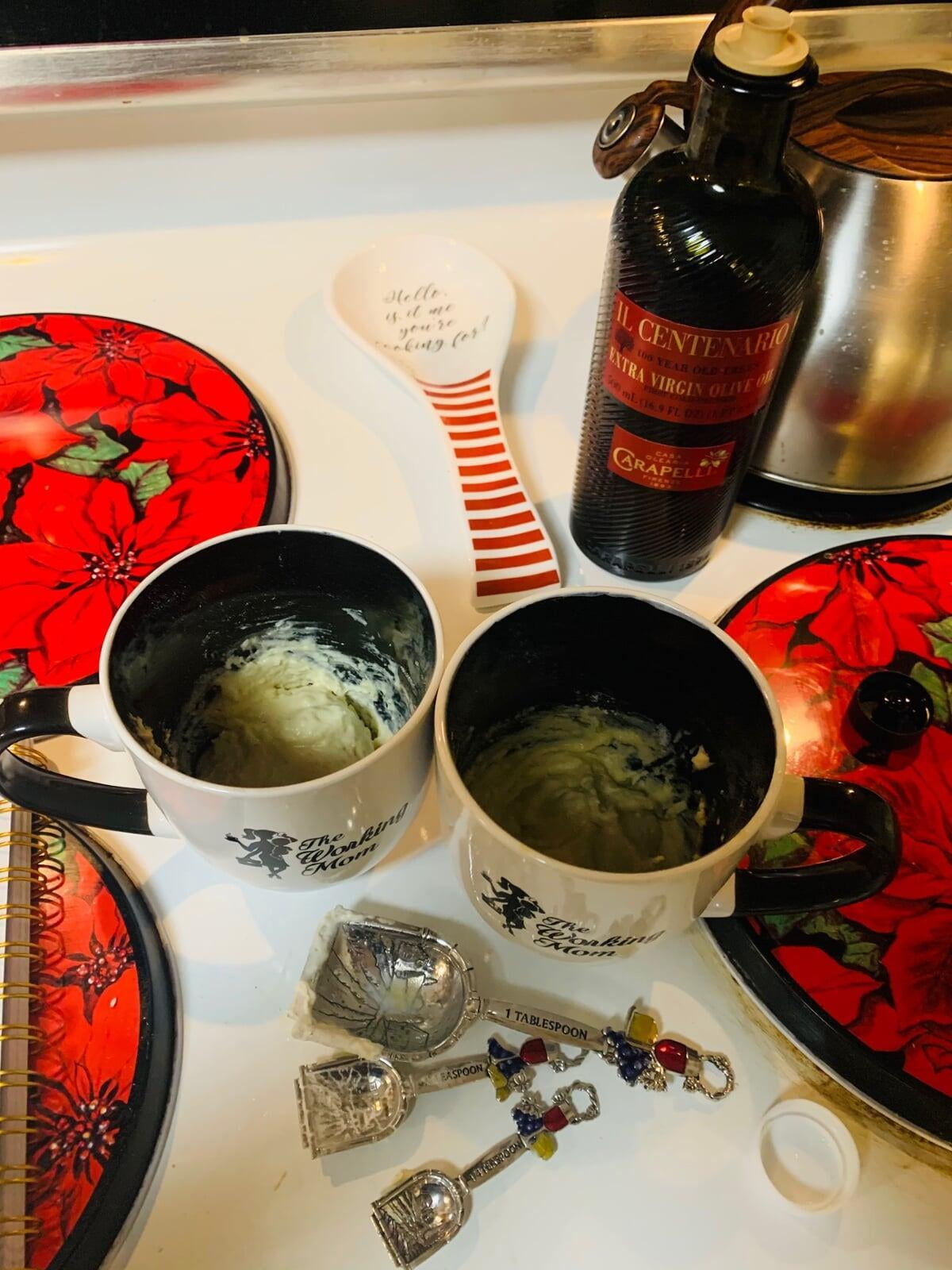 Add the tomato sauce on top and shake the mug slightly just to distribute the sauce over the top of batter.
.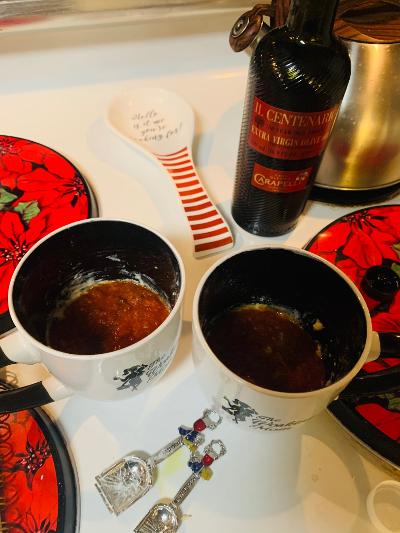 Next, add the mozzarella cheese to cover the sauce. Microwave for 90 seconds and let it cool for 1 minute. Then dig in!! I like to sprinkle a little garlic salt on top of mine.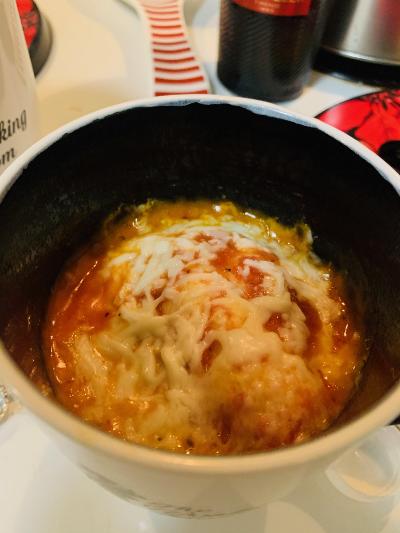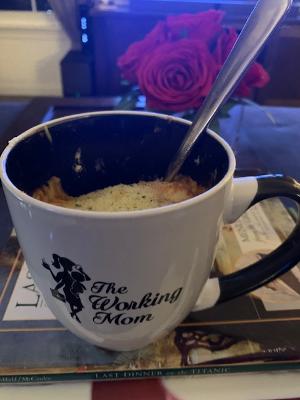 We hope you enjoyed Maggie's mug pizza! It's what we ate for dinner tonight!
Xoxo -Lisa