The Working Mom, Doing it All!



There are many days I roll out of bed, and I want to sell everything and move to a small coastal town in Italy near my family where everything is just simpler. Why do we as a culture put so much pressure on ourselves? We are like ants... moving from place to place with a mission, but that mission gets repeated over and over until we die. Morbid, I know, but how many of us feel this way? I'm sure many more than want to admit it. Before we know it the 3 y/o is now 16 and driving a car. They no longer want to hang with us parents who know nothing and are "behind the times".

​

​We as parents need to know the importance of taking care of ourselves. If we don't function in a healthy way, we will NOT be able to help the people around us. It's why the airlines have you put the oxygen mask on yourself first before helping anyone else. We need to be able to breathe before exerting an effort to help others. We need to do things that decompress our minds and souls when we are living in such chaotic and stressful times.

​

​I have gone back to my childhood and found the things that make me smile and the things that bring peace to my heart. Although my educational background is science-based, I have this completely creative side I have never been comfortable sharing. I think as I have gotten older, the side of me that doesn't care what other people think has risen on the scale due to the increased weight of things that make me happier and more carefree. I paint, I write poetry, and unbeknownst to many, I have been singing since I was 5 years of age (on and off stage). Stage fright often interfered with my ability to bring these things to light, but I will say, little by little I will share. It's the creativity and the smiles that will keep me sane in this never-ending chaotic world we live in.




"Summer Water"

(2016)

- Oil on Canvas -LPiliero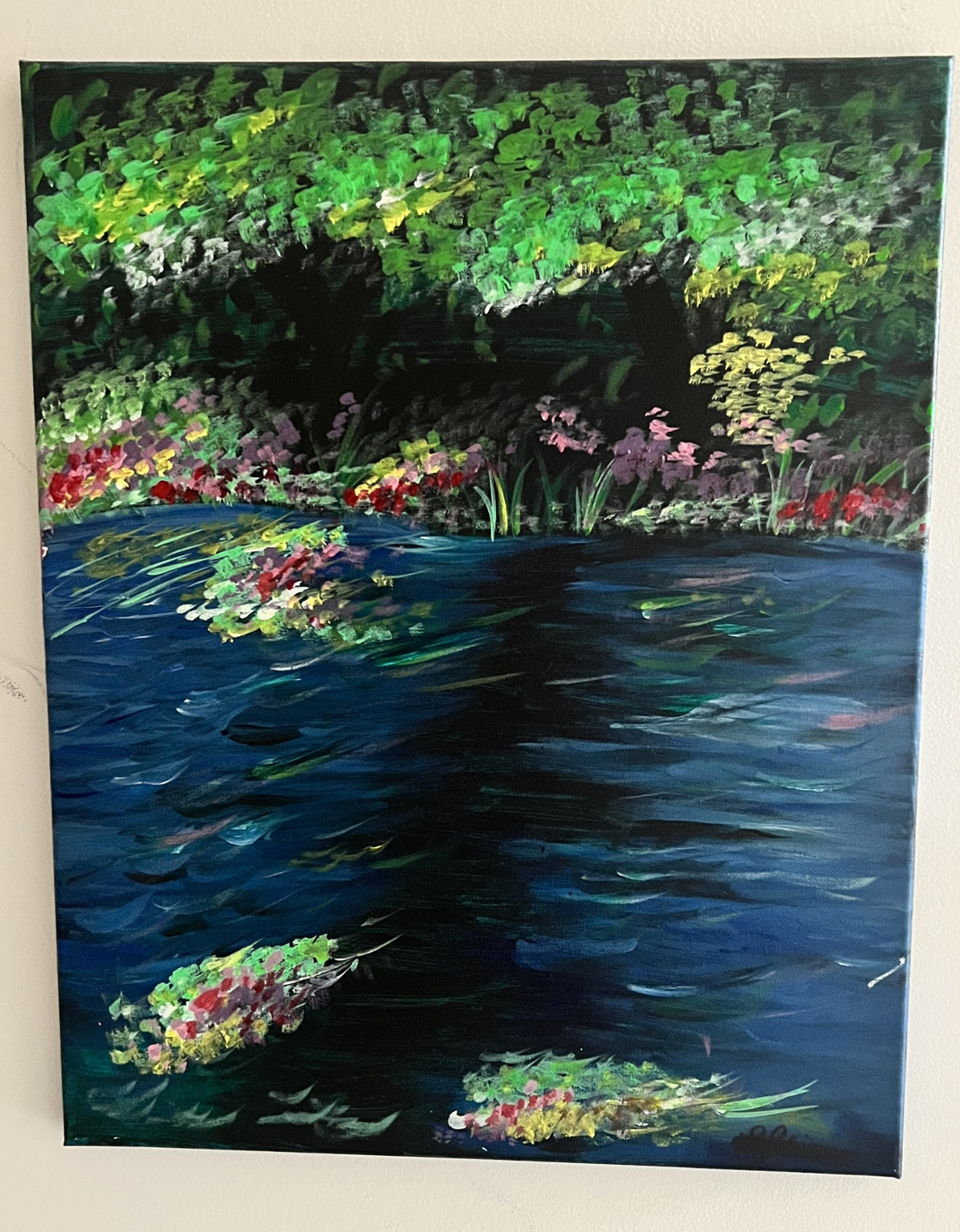 "Waterlilies in Motion​" (2020)- Acrylic on Canvas- Lpiliero.
​Find the things that make you happy and spend a few minutes each day with those things!
​Lisa's Version of "Make You Feel My Love" -by Adele
Lisa's Version of "Jar of Hearts"-by Christina Perry
I'm coming out of my box, a little at a time. My advice is to just do it! Go out of your comfort zone a little. You never know where it may lead in the future....