Tuesday Treats
Here is a delicious topping to your morning toast, biscuits, or crackers...... a simple butter creation consisting of 4 ingredients. Enjoy!
Ingredients
*1 stick of butter (8 tablespoons) softened at room temperature
*1/4 cup of powdered sugar
*1.5 tablespoons honey
*1/2 teaspoon of ground cinnamon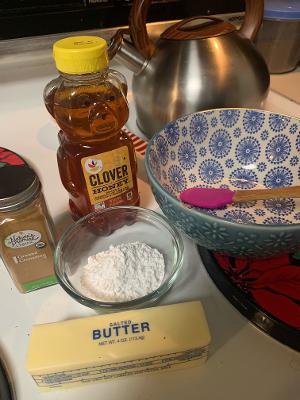 Whip the butter and the remaining ingredients together in a bowl.
If you'd like the final product to look presentable in a bowl, spoon the mixture into a small Ziploc bag, cut a small corner of the bag and pipe it into a serving dish.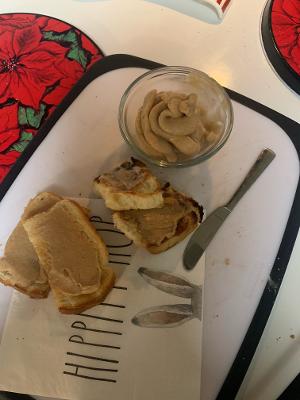 Voila! It's the perfect topping for your morning toast, Hawaiian roll, biscuit, or crackers!
Xoxo -Lisa