Tuesday Treats!
A quick recipe that can be packed for lunches or had for dinner alone.
*When the eggs in your fridge are nearing the expiration date, hard boil them to last a week longer......
Ingredients (this recipe will create 4 servings)
*4 eggs, hard boiled
*A package of bakery fresh croissants (either 4 large ones, or 8 smaller ones), sliced in half.
*2-tablespoons of mayonnaise
*1/2 teaspoon of celery seed
*1/4 teaspoon of celery salt
*1/2 teaspoon of Dijon mustard (I'm using Grey Poupon for this recipe)
*1-tomato sliced thin
*Lettuce of your choice
*Black pepper to taste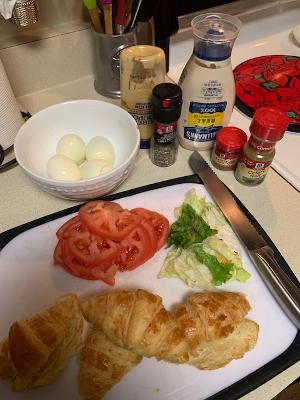 Chop the hard boiled eggs into small pieces and place in a small mixing bowl.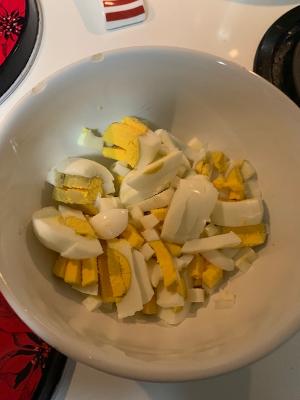 Add the mayonnaise, celery seed, celery salt, and Dijon mustard to the eggs and blend together.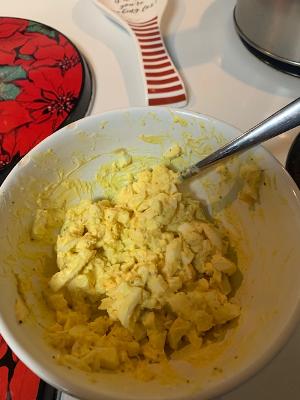 Place a slice of tomato and some lettuce onto each croissant.
Divide the egg salad mixture among the croissants, and serve.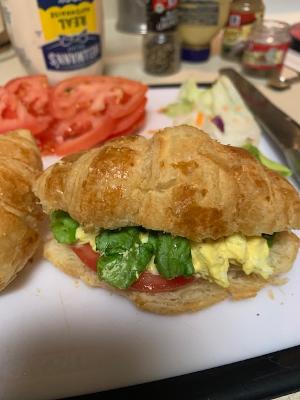 You can individually wrap each sandwich with plastic wrap for a packed lunch if you are assembling them that day, otherwise, you can prepare the egg salad mixture ahead of time and store covered in the fridge until you are ready to assemble your sandwich. :)
Enjoy!!
Xoxo -Lisa