I've always been more of a red wine drinker, especially in the winter and fall, but I think as I study more wines from around the world, my palate has definitely grown. I have always appreciated Champagne, Prosecco, and Chardonnay (my favorites of all time being Far Niente and Château Montelena Chardonnays, which are my personal barometers for the perfect white wines). My previous blog on South African wine (https://www.theworkingmom.us/blogs/post/Wine-of-South-Africa) focused more on their Pinotage and other more common varietals such as Sauvignon Blanc, Chardonnay, and Pinot Noir. A Chenin Blanc caught my eye and I decided to give it a try.
Chenin Blanc wines (also known and sometimes labeled as Steen in South Africa) are a high-acid grape like Riesling. They are known for being best grown in the Loire Valley of France and also California, but South Africa is giving them all a run for their money. No wonder I love this wine so much. It's similar to an oaked Chardonnay. The difference is the Chenin Blanc is typically with a mildly sweeter taste, which I'm usually not drawn to. The Chenin Blanc that really caught my attention is a $12 bottle from the well-known Ken Forrester Winery in Stellenbosch South Africa. This wine was absolutely incredible and the reason I love it is because it's NOT sweet. It's lighter than a typically described medium-bodied Chenin Blanc. It's pale in color, with hints of pear, green apple, honey, and slight tropical notes. A text-book Chenin Blanc would have those same characteristics, but would be more medium-bodied in texture, and would be mildly sweeter. This wine was balanced, not overly acidic, and was completely smooth. Perfectly paired with shellfish and a baked brie.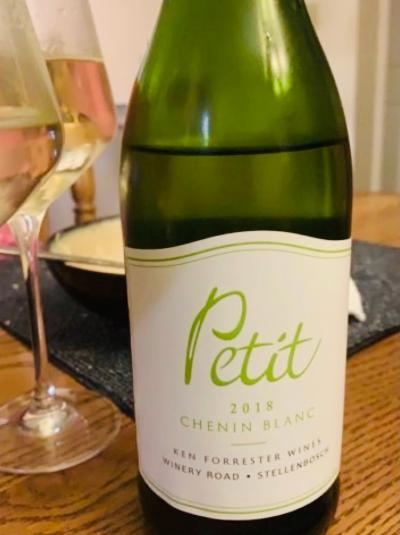 2018 Chenin Blanc "Petit" by Ken Forrester Winery, Stellenbosch, South Africa (My new favorite "everyday" white wine)
Welcome to Stellenbosch South Africa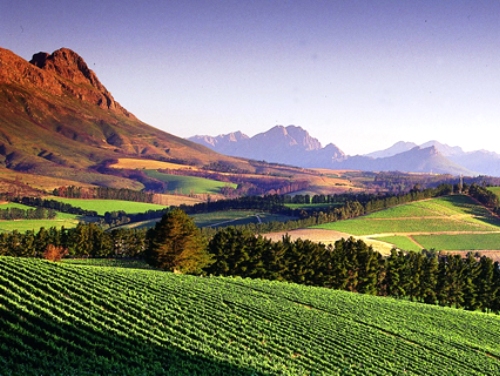 Here are some captivating scenes you will experience on the main wine route in Stellenbosch South Africa.

Stellenbosch is a city in the Western Cape of South Africa, (estimated population of 100,000) and is the heart of the Cape Winelands, South Africa's prime wine region. Cabernet Sauvignon is the region's most prized grape variety, often found with Merlot as part of a Bordeaux Blend. This region is steeped in history with many art and historical museums in addition to the wineries.

The area is named for the town that was settled in the mid 1670s with the establishment of the Dutch East India Company. The French Huguenots soon came to the region and planted vineyards.

The Byerskloof Wine Estate, Stellenbosch, South Africa (pictured above)
And after daydreaming and picking out the place I'll stay..... (above pictured, the famous Lanzerac Wine and Spa) .....I think my next wine trip will be to Stellenbosch South Africa..... once the world opens up again! Who's coming with me??
Saluti!!
Xoxo -Lisa