Tuesday Treats!
So, it took a friend to remind me of these awesome little treats around Eastertime. These are my friend Leeann's creations. They are so adorable, so quick to make, and they are delicious!! Makes approximately 12 nests.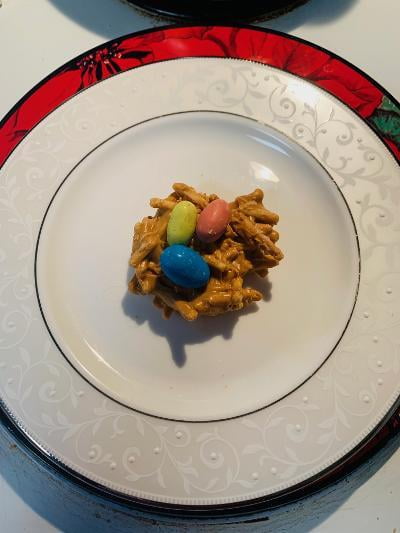 Ingredients
*1 (12 ounce) package butterscotch chips
*1 (12 ounce) package milk chocolate chips
*1 (12 ounce) package chow mein noodles
*5 ounces Cadbury Mini Eggs (about 36 eggs)
Instructions
Place the butterscotch and chocolate chips in a glass bowl and melt in the microwave for about 2 minutes, stirring at 30 second intervals. Stop cooking when it is smooth.

Once the chips are melted, stir chips until smooth and gently fold in the chow mein noodles.

On a piece of wax paper, take a small scoop of the chow mein noodle mixture and form a small nest with your hands.

Place the eggs on top.

When it cools they will harden. Then enjoy!! They can be stored in Ziplock bags or a plastic container.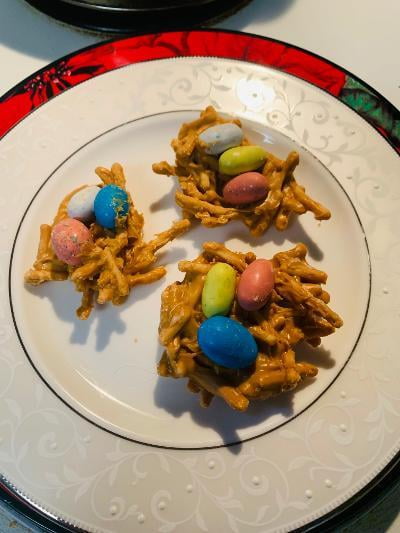 Here's hoping everyone had a beautiful holiday weekend!