Lisa's Wine Wednesdays
I'll try to blame it on my Italian upbringing that I'm drawn to Chianti, but it's not really true, I just love the way it tastes. I envision the beautiful Tuscan Cypress trees, colorful poppies in the fields, and a distant villa, surrounded by grape vines......If only I could board the plane now......
I prefer a bigger, drier wine. Chianti is very tannic and pairs perfectly with pizza, meat, or big tomato-based sauces (and if you're from South Philly, we call it GRAVY!!). Italian law is very strict with the production and classifications of Chianti. Let's first define Chianti.....

Chianti is not a type of grape. In the broadest classifications it must be a minimum of 70% Sangiovese grapes. The remaining grapes can be other varietals like Cabernet Sauvignon, Merlot, or native grape varieties such as Canaiolo Nero, or Colorino, which are other red grape varieties. These create bolder wines, as opposed to adding some white grape varieties in the non-Classico Chiantis, such as Trebbiano and Malvasia that will make the wines lighter in body. The maximum allowed percentage of a white grape varietal in a Chianti is only 10%. The blended Chiantis can be likened to a Bordeaux-style. The minor percentage grapes often soften the tannic and robust nature of the Sangiovese grapes. Non-Classico Chianti must be barrel aged for a minimum of 4-7 months, depending on the location. Each wine sub-zone in Chianti has its own aging requirements.
Above is a map of of the Tuscany region, with the Chianti region depicted in light pink and the Chianti Classico sub-zone depicted in dark pink.
As you can see from this map above, Chianti is a region located in central Tuscany. Chianti Classico is an even more specific region (called a sub-zone) within the Chianti region itself.......Chianti dates back to the 13th Century. It's OLD! As opposed to a nice full-bodied Brunello. The Brunello has only been around for 150-years and was brought to the United States only 40 years ago.

Italy uses the DOC (Denominazione di origine controllata) system, which was based on the French AOC system, but has more strict laws in the production of classic Italian wines. It specifies productions areas, methods of making the wines, alcohol content, and also guarantees the quality standard of the wines which must pass a government taste test. The DOCG classification (Denominazione di origine controllata garantita) is an even more strict classification system. These wines have an additional "guarantee". The DOCG wines must pass a wine quality tasting panel while the DOC wines must simply be made per the rules of the appellation. Each appellation has its own rules. It's exhausting to keep up with all of these rules..... so I'll just keep it simple...... ALL Chianti is DOCG! And ALL Chianti is oak-barrel aged (as opposed to stainless steel). Easy to remember.

Chianti Classico is named for where it is grown. Classico is one of seven sub-zones within the Chianti region, and Classico must be at least 80% Sangiovese and aged for a minimum of 10-months. Many Classico Chiantis are 100% Sangiovese and most are aged for 1-year. It also must be a minimum of 12% alcohol by volume (compared to non-Classico subzones which must be a minimum of 11.5%). Only red grape varietals are allowed in any Classico wines (including the Classico Riserva wines).
Chianti Superiore gets its designation not from a region, but production and aging requirements. Grapes for a Superiore can come from any of the subzones within Chianti (except for the Classico subzone) and the wines must be aged for 9-months, three of which must be in bottle before being released. These wines must be a minimum of 12% alcohol by volume. It's also interesting to note, that if a vineyard in the
Chianti Classico sub-zone
wishes to designate a wine as "Superiore", they must drop the Classico designation on their label, by law.
Chianti Classico Riserva must be 100% Sangiovese grapes, and must be from the best quality Sangiovese harvests. They require a minimum of 24-months of barrel aging and they typically spend 3-months minimum in the bottle before distribution. These wines must also be a minimum of 12.5% alcohol by volume.
Most Chianti is best opened 3-5 years after the harvest year (year on the bottle). Chianti Riserva and Chianti wines of higher quality can age longer, but are still generally best enjoyed between 4-8 years after the harvest year.
Now for the Chianti wines Adrienne and I tasted for this week..... We tasted a basic DOCG Chianti, a Chianti Superiore, a Chianti Classico, and a Chianti Classico Riserva.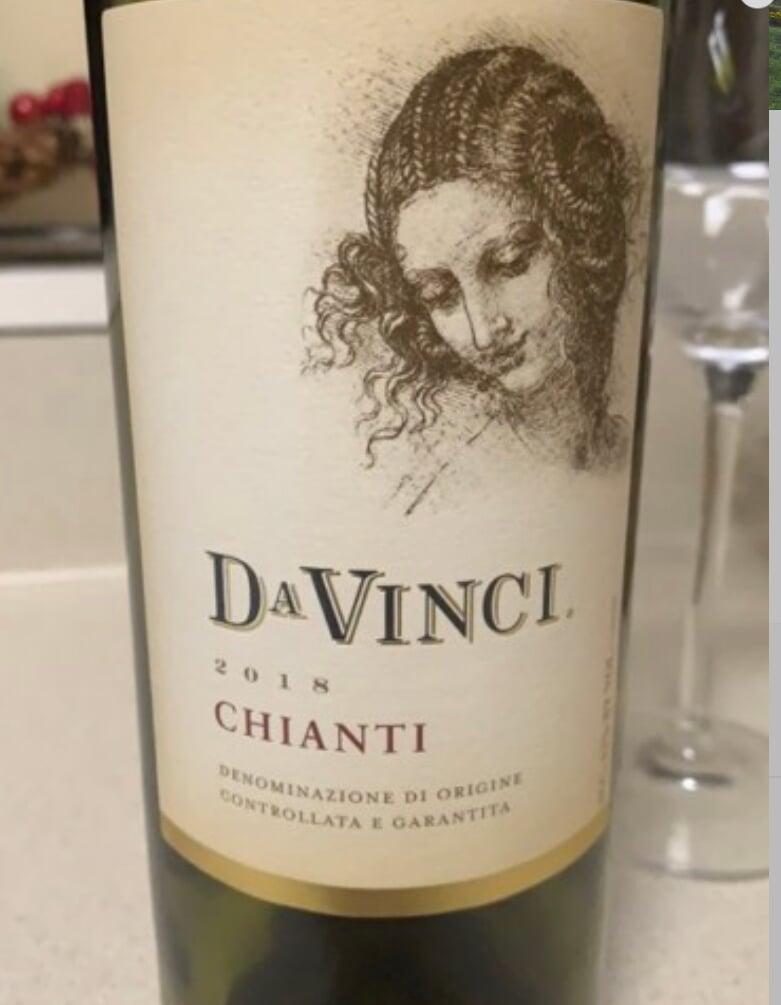 2018 Da Vinci Chianti, Chianti Italy. USD $11.00
This is crafted with 100% Sangiovese grapes.
Bright purple-red in color, with some transparency.
Well balanced with black pepper notes and cherries. The tannins linger on the palate for a bit .
I liked this wine. You can drink it alone or pair with pizza, beef, veal, or pasta.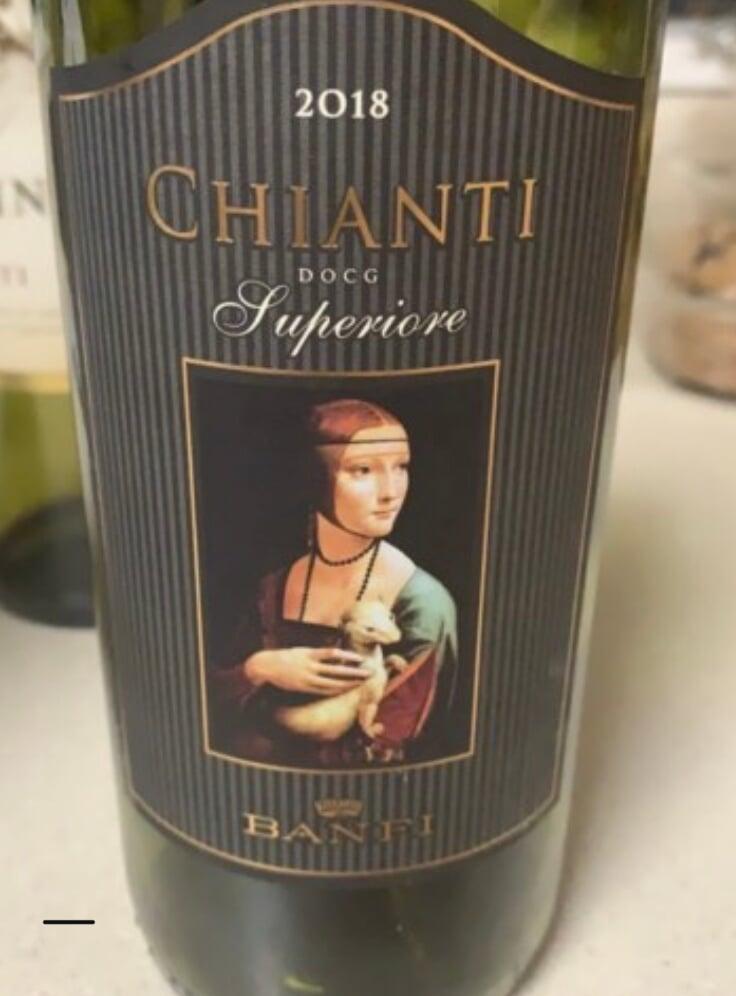 2018 Banfi, Chianti Superiore, Chianti, Italy USD $11.00
This is crafted with 75% Sangiovese grapes, with the remainder using Canaiolo and Cabernet Sauvignon grapes.
Ruby-red in color, this wine is soft on the palate with fruity notes of violet, berry, cherry, and plum.
It was lighter in structure and with a light tannic finish.
Pairs perfectly with pasta and meat.
I really enjoyed this wine. It wasn't as dry as the prior DOCG Chianti.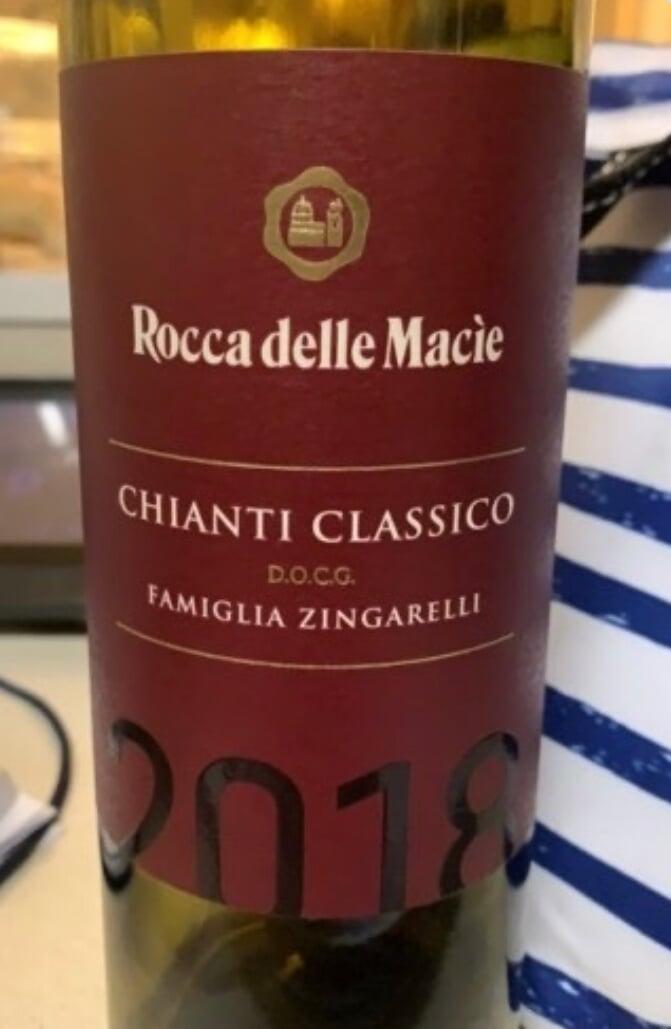 2018 Famiglia Zingarelli, Rocca delle Macie, Chianti Classico, Chianti, Italy, USD $15.00
This is crafted with 100% Sangiovese grapes.
Ruby-red in color. This wine is savory and full-bodied with hints of wild berries and light oak from the barrels.
It pairs well with poultry, beef, and veal, as well as pasta.
And last but certainly not least......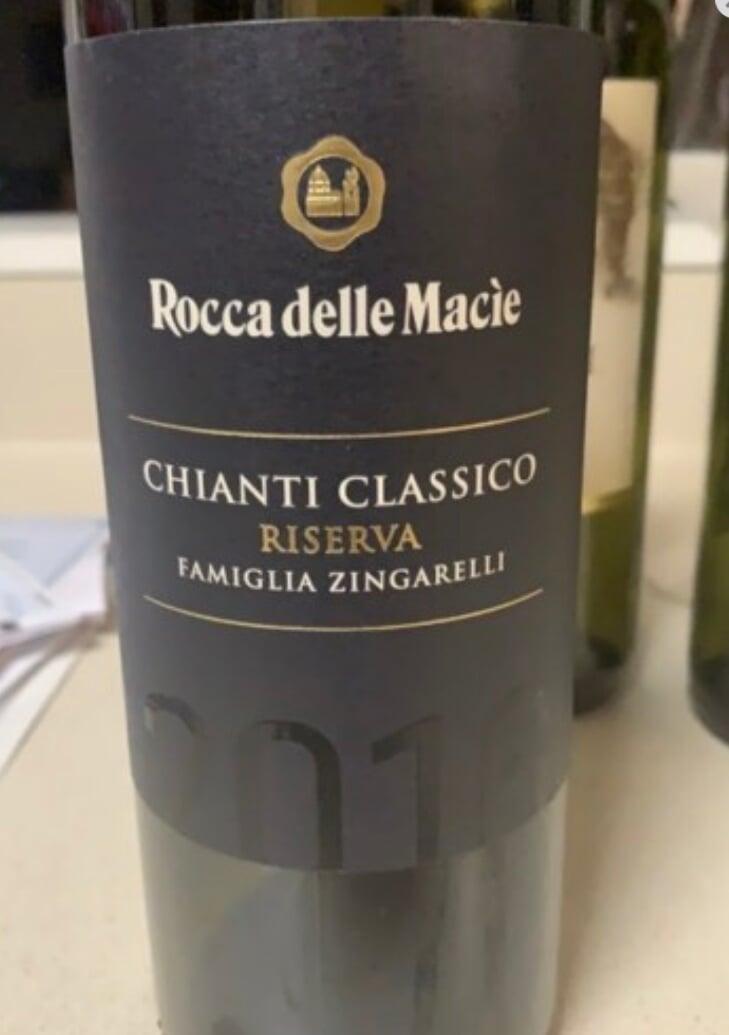 2016 Famiglia Zingarelli, Rocca delle Macie, Chianti Classico Riserva, Chianti, Italy, USD $25.00
This wine is crafted with 100% Sangiovese grapes (by law because it is a Riserva).
Ruby to almost garnet in color. This wine is medium-bodied, so elegant, smooth, and in my opinion, perfect!
It pairs well with poultry, beef, and veal, as well as pasta, and even all alone.
This wine was by far my favorite of the four we tasted! One of the best Chiantis I've ever had.
I hope you enjoyed the journey through the Chianti region of Tuscany. Up next week, I'm headed back to South Africa to talk about the white Chenin Blanc grape and the amazing wines it creates. I tried it for the first time this past week, it was only $12 from the local store, and it was one of the best white wines I've ever had......